FREE Stress Control class in Newry
Posted by
Newry Times News
info@newrytimes.com
Tuesday, March 20th, 2018
Community
,
What's On
The Southern Trust is running free Stress Control classes in Armagh, Lurgan and Newry. 
If you are currently suffering from stress, know someone who is or just want to be better equipped, then this is the course for you.
The six-week course designed to help people who may be suffering from stress, anxiety or depression, is funded by the Public Health Agency and organised in conjunction with the Southern Regional College.
Jacqueline McKenna, Senior Cognitive Behavioural Psychotherapist for the Southern Trust, who is organising this programme, told Newry Times, "The pressures of modern life, juggling work, family and everyday challenges can take their toll on many people, with one in five people in the UK taking a day off work due to stress at some point.
"We hope that through these classes we can help to equip people with skills and techniques to manage their own stress or indeed help a relative or friend to prevent it escalating into a much more serious mental health problem.
"Everyone is welcome and we particularly encourage males who traditionally don't feel comfortable talking about or seeking help for their problems. 
"You may wish to bring a friend or family member with you. Stress Control works as a class rather than as a group therapy sessions, so participants will not be asked to discuss any personal problems in front of others. There is no referral system, you can simply turn up," she added.
This course was devised by Dr Jim White, an internationally-renowned Consultant Clinical Psychologist and is taught worldwide.
It will include: an overview of what stress is; controlling your body; controlling your thoughts; controlling your actions; getting a good night's sleep and planning for the future. 
The course is designed to equip you with skills and techniques to manage stress or indeed help a relative or friend to prevent it escalating into a much more serious mental health problem. 
The 6-week Stress Control class in Newry starts on 11 April – 16 May 2018, every Wednesday from 6.30pm – 8.00pm in Southern Regional College, Newry Campus, Lecture Theatre, East Building, Patrick Street, Newry, BT35 8DN.
If you wish to book a place telephone the Southern Regional College on Tel: 03001 231 223 or you can simply turn up at the Stress Control Course scheduled in the venue nearest to you.
For more information search 'Stress Control NI' on Facebook.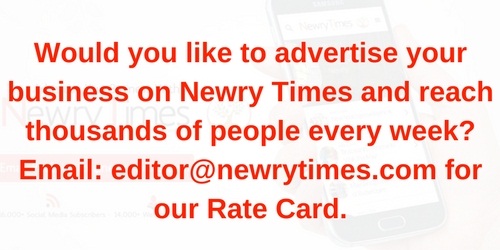 Both comments and pings are currently closed.