'Flu vaccine can protect against strains seen in Australia' – Public Health Agency
The Public Health Agency (PHA) is urging people who are eligible for the free flu vaccination to get it without delay.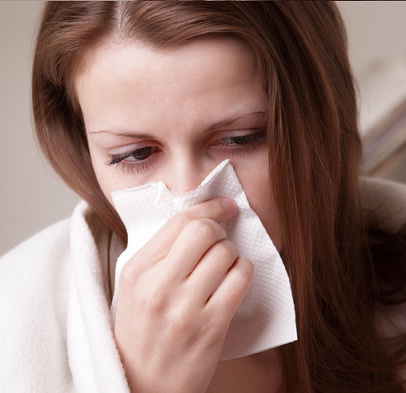 The call comes as the strains of flu seen during Australia's winter season, particularly A(H3N2), are increasing in prevalence on this side of the world.
Australia experienced its worst flu season since the 2009 pandemic, and global circulation means we are seeing an increase in cases here too.
However, the good news is that this year's flu vaccine has been developed to tackle the main strains which are circulating this season, including A(H3N2), but this means it is essential to get vaccinated annually if you are eligible.
Dr Lorraine Doherty, Assistant Director of Public Health (Health Protection) at the PHA, said, "Getting the free flu vaccine is the single most important thing you can do to help protect yourself against flu. With high levels of flu activity in Australia during their winter, and the potential for similar here, it is more important than ever that everyone who is eligible gets vaccinated.
"We are fortunate to have a more comprehensive flu vaccination programme than Australia or England, but the benefits can only be realised if a high proportion of the groups who can get the vaccine actually take up the offer.
"Everyone who is eligible to be vaccinated against flu should see it as a positive step in protecting their health and the health of others around them. It will also help reduce the burden on our health service during an already busy time of year. All Trusts here make flu vaccine available to healthcare workers."
The flu vaccine does not give you the flu. It is offered as the best protection for people over 65 and 'at risk' groups because if they get flu, they are more likely to have a severe illness and/ or develop complications such as pneumonia, which can be life-threatening.
Pregnant women are also more likely to have serious illness if they catch flu, which is why they will be invited by their GP at all stages of pregnancy, to help protect them and their unborn baby.
Dr Doherty added, "It is also important for pre-schoolers aged two and above and primary school children to get the vaccine. It will not only help to protect them from flu, but also those they come into contact with.
"The Australian experience showed that older people were more susceptible to the A(H3N2) strain of virus, so with families spending a lot of time together at this time of year, getting kids vaccinated can help reduce the spread of flu to older people. If you have a child who is eligible for vaccination but hasn't yet received it, contact your GP and make an appointment."
The flu virus spreads through the air when people cough and sneeze without covering their nose and mouth. The vaccine gives the best protection against the same or similar viruses if the body is exposed to them.
Some GPs may not invite all of their registered patients who are eligible for vaccination directly. If you, or someone in your care, is eligible to be vaccinated but does not receive an invitation, contact your GP to find out more about their flu vaccination clinics.
As it takes approximately two weeks following vaccination to develop maximum protection against flu, it is important to get vaccinated immediately as flu levels are increasing.
For further information on how to help yourself stay well this winter visit www.nidirect.gov.uk/stay-well
Short URL: https://newrytimes.com/?p=62916
Posted by
Newry Times News
on Jan 8 2018. Filed under
Community
. You can follow any responses to this entry through the
RSS 2.0
. You can leave a response or trackback to this entry