Consultation launched on proposed changes to the Affordable Warmth Scheme
Posted by
Newry Times News
info@newrytimes.com
Tuesday, November 28th, 2017
Politics
The Department for Communities has launched a public consultation on proposed changes to the Affordable Warmth Scheme.
Any future changes to the Scheme will be subject to approval by an incoming Minister for the Department.
The purpose of the consultation is solely to seek views on possible changes to the Scheme. These views will be made available to an incoming Minister. No changes will be made to the existing Scheme until a Minister is in place. 
The Affordable Warmth Scheme aims to improve the energy efficiency of households in severe fuel poverty. To date, since it became fully operational in April 2015, it has helped more than 10,000 households.
The proposals published for a 14 week consultation follow a review of the Scheme which was requested by the then Minister after one full year of operation to ensure that it continued to be effective in finding and helping those households most at risk of fuel poverty.
The four proposals are:-
that one installer managing the installation of all measures to the household is the preferred delivery method;
raising the income threshold to £23,000 for households with more than one adult and reducing it to £18,000 for all single person households;
that Disability Living Allowance, Attendance Allowance, Personal Independence Payment and Carer's Allowance are not included in the calculation of income for the Affordable Warmth Scheme; and
the removal of the additional boiler replacement criteria of a member of the household being over 65 or having a child under 16 years of age, or being in receipt of Disability Living Allowance or Personal Independence Payment.
A spokesperson for the Department for Communities said, "The Department's Affordable Warmth Scheme is central to Northern Ireland's Fuel Poverty Strategy and is an innovative way of tackling fuel poverty. It actively identifies vulnerable people with a view to making improvements to the thermal efficiency of their home such as insulation, new boilers and windows.
"The scheme has assisted more than 10,000 households and provided them with a more comfortable and healthy home.
The spokesperson added, "The proposals the Department is outlining today build on the strengths of the current Scheme and put forward proposals, informed by the Review, on how it can be improved in order to ensure it continues to help some of the most vulnerable households in Northern Ireland. The Department would be keen to hear the views of all those interested in this important issue."
The outcome of this consultation and EQIA Screening, including proposals for change, will be presented to a Minister in due course.
The consultation will run until 16th February 2018.
The consultation can be found online at www.communities-ni.gov.uk/consultations/changes-affordable-warmth-scheme.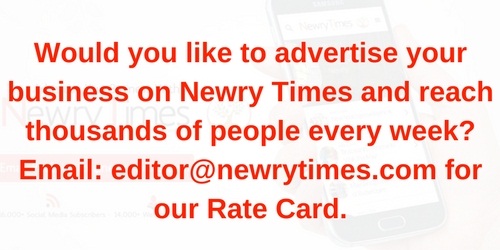 Both comments and pings are currently closed.