£20million investment in Newry City announced
Posted by
Newry Times News
info@newrytimes.com
Tuesday, November 28th, 2017
Business
,
Community
,
News
Plans to invest £20m in a new Civic Centre and enhanced theatre and conferencing facilities right in the heart of Newry City were unveiled today at a briefing in the Canal Court Hotel.
The investment, which will focus on developing a new, modern, purpose built Civic Centre, replacing existing Council sites on Monaghan Row and Greenbank, is part of the Council's plans to regenerate the core city centre in Newry.
The new Civic Centre will help ensure the retention of existing employees, creating a much-improved collaborative workspace for employees as well as local people, visitors and investors using the Civic Centre.
Aligned to the Civic Centre will be the development of enhanced theatre and conferencing space in the core city centre.
The investment of £20m will deliver a significant jobs boost to the area during the construction phase of the project as well as post-construction, and it will also regenerate the heart of Newry City with the Council stating they are keen to hear from developers with sites in core city centre locations.
Speaking at a briefing in the Canal Court Hotel, Council Chair Roísín Mulgrew said, "This is a very exciting and important announcement for Newry City and the entire Council area. This significant investment and regeneration project will lead to new employment opportunities as well as creating a better working environment for our Council staff.
"It will also deliver a wide range of further tangible economic and cultural benefits for the people of the City and will reinforce our statement that Newry City is very much 'open for business'."
"Newry is a gateway city to Belfast and Dublin with a unique geographical advantage, and with fantastic companies such as Norbrook, First Derivatives, STATSports and MJM already located in the city. We also have a wealth of talented, well-educated and well-travelled young people who want to stay or return to work and live in Newry and the surrounding area.
"We have a unique opportunity to invest in the traditional heart of the city ensuring we deliver the infrastructure to allow Newry to realise its true potential as a city of importance and deliver greater economic growth and opportunities for everyone," she added.
Speaking at the briefing Mr Liam Hannaway, Chief Executive of Newry, Mourne and Down District Council said, "Newry is a key city on the island of Ireland and the Council is putting a focus on delivering a number of key strategic projects including this investment, as well as, for example, the Southern Relief Road, to ensure Newry can reach its true potential.
"We are also focused on significant projects right across the Council area including Kilkeel Harbour Development Project, improved rural broadband, the regeneration of Downpatrick town centre and the Slieve Gullion and Camlough Lake natural tourism resources project to name but a few."
He added, "Some of these projects may be funded through regional, local government or private sector investment, but today is about the regeneration of Newry and the £20m investment announcement in a new Civic Centre aligned to theatre and conferencing facilities will, I believe, attract further investment into the city. This investment will be a driver for economic and jobs growth, as well as a catalyst for additional investment activity and opportunities in the City."
In relation to the theatre and conferencing facilities, Ms Marie Ward, Director of Enterprise, Regeneration and Tourism said, "We will also bring forward plans for an enhanced theatre and conferencing space.
"Newry has a thriving Performing Arts Community and our vision is to provide the infrastructure and facilities to support an enhanced and engaging arts, culture and conferencing programme in the City."
She added, "This has the potential to attract professional and aspiring artists as well as conferences and events, which will generate further economic and social return for everyone in the area. Ultimately, it will deliver access to a new stream of arts and culture to reflect the diversity and ecology of our Council area."
Recent studies undertaken by the Council point to an increasing demand for hotel and office space in the city centre, which the Council believes might be realised on the back of this significant investment into a new Civic Centre and theatre/conferencing facility.
The Council would now like to hear from developers with sites in private ownership that might meet the Civic Centre requirement. 
They plan to run a competitive process commencing in Spring 2018 to identify a partner(s) who can bring forward the Civic Centre and Theatre/Conferencing plans. The Council has also undertaken a review of its own land and asset bank to identify any possible sites within Council ownership.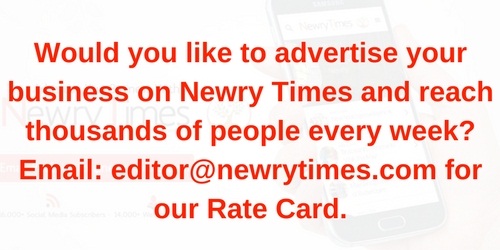 Both comments and pings are currently closed.