Fiveways Newry 'Prepped' for sales increase thanks to Prep House
Posted by
Newry Times News
info@newrytimes.com
Monday, November 6th, 2017
Business
,
Community
The newly re-branded range of sauces from Prep House, formerly known as Sauce Works, has contributed to a massive 37% sales increase for Fiveways Supermarket in Newry.
As one of the company's first-customers several years ago, Prep House chose Fiveways as its first customer to receive the newly re-branded range of products three months ago. 
Increasing its order from three lines to the full Prep House range, consisting of nine flavours, Five Ways has witnessed a significant sales uplift in its chilled sauces.
Fiveways' Fresh Food Buyer, Barry Cunningham told Newry Times, "Sauce Works was always a quality product but this re-positioning of the brand is now truly reflective of the premium nature of Prep House's products. We were so impressed with the new range that we increased our lines, and held a tasting session in-store.
"Since Prep House's launch at Fiveways, we have witnessed a massive sales increase as a result of the more attractive packaging, that's enticing for shoppers, and a greater range from Prep House.
Barry added, "In fact, Prep House's signature Creamy Pepper Sauce is now the best-selling chilled sauce in our store, which is no mean feat for a new name in our chilled sauce range."
Fiveways also relocated the positioning of its range of chilled sauces to be adjacent to the meat counter, offering choice for shoppers who want convenience without compromising on quality.
Sales Manager at Prep House, Barry Fitzpatrick commented, "Our re-branding was a massive exercise for the company, and one that we invested more than £100,000 over a period of six months.  We're thrilled to hear that our customers are benefitting from greater sales, as this is ultimate goal.
"Our expanded lines give retailers and customers more choice, and our new Prep House brand-positioning reflects the premium quality of the sauces, and the expertise and experience that goes into every sauce created at Prep House HQ.
"We're already planning to introduce new flavours and seasonal specials to our Prep House range of premium chilled sauces," he added.
Fiveways is reporting that Friday through to Sunday see its greatest sales in the chilled sauce category, and that this supplier arrangement with Crossgar company, Prep House, is an excellent fit for its 'local produce, local food store' ethos.
Prep House now has 357 stockists in Northern Ireland and Ireland, and its best-sellers include Creamy Black Pepper, Roast Beef Gravy and Chinese Curry Sauce. Over half of the range is gluten-free, and 'low fat' and 'low salt' is clearly marked on applicable products.
A family-owned business with over 25 years' experience in foodservice, Prep House was recently awarded gold at the Blas na hEireann Irish Food Awards for its French Dressing.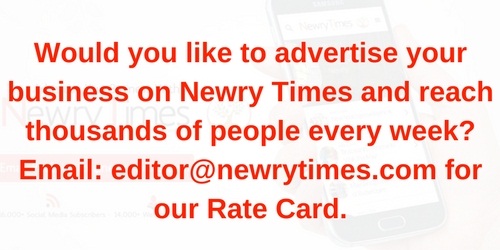 Both comments and pings are currently closed.