Southern Trust hosts Motor Neurone Disease conference
Posted by
Newry Times News
info@newrytimes.com
Thursday, September 14th, 2017
Community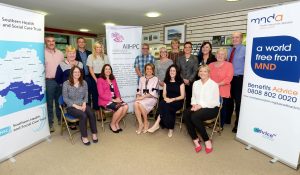 To mark Palliative Care Week, the Southern Health and Social Care Trust teamed up with the AlI Ireland Institute of Hospice and Palliative Care and the Motor Neurone Disease Association to host a conference 'Motor Neurone Disease: A Palliative Approach'. 
Around 5,000 adults in the UK have Motor Neurone Disease which affects the nerves leading to the muscles.
It can affect how you walk, talk, eat, drink and breathe. It is life-shortening and there is no cure.
Around 150 health and social care professionals and community and voluntary representatives attended the conference to focus on how to better improve palliative services for patients with Motor Neurone Disease.
Speaking to Newry Times, Angela McVeigh, Director of Older People and Primary Care for the Southern Trust explained, "Although Motor Neurone disease is progressive, symptoms can be managed to help achieve the best possible quality of life.
"By taking a palliative approach to life limiting illnesses like Motor Neurone Disease we want to support people and their families to make their own choices as their condition progresses.
"By focusing on the person's physical, social, emotional and spiritual needs, and involving those important to them, palliative care enables them to enjoy life and the time that's left whilst maximising their quality of life.
She added, "We were delighted to bring together a range of professionals, academics and others with an interest in Motor Neurone Disease and palliative care from across the region, to explore how we can improve quality of life and services for patients and their families." 
A number of Clinical experts in Motor Neurone Disease and Palliative Care and Carers spoke at the conference on a range of topics including; diagnosis, symptom management, communication, psychosocial issues, advance care planning and decision making.
Participants also had the opportunity to network and view information stands and exhibitions on Motor Neurone Disease and Palliative Care, including some of the range of equipment a person with Motor Neurone Disease may use.
The Southern Trust provides a range of services for patients and those important to them with Palliative and End of Life needs – to find out more contact Aileen Mulligan, Specialist Palliative Care Service Lead: Tel: 07766 607 852 or Email: aileen.mulligan@southerntrust.hscni.net
For further information on Palliative Care www.thepalliativehub.com or follow the Twitter #pallcareweek.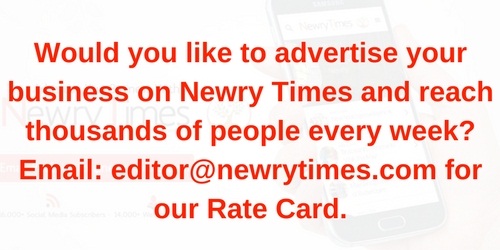 Both comments and pings are currently closed.