Latest phase of #STILLME dementia campaign launched
Posted by
Newry Times News
info@newrytimes.com
Thursday, September 14th, 2017
Community
The latest phase of the dementia campaign #STILLME has been launched to raise awareness of the signs of dementia, encourage anyone experiencing any of these signs to seek help, and reduce stigma and fear about the condition.
The campaign features three local people, Evelyn, Danny and Martin, who are living with a dementia, along with family and friends, talking about how the condition affects them and the benefits of an early diagnosis.
It shows how all three individuals are still themselves, living well, and pursuing interests and activities, with the support of carers, family and friends.
The campaign, which will include TV, radio, outdoor, press, online and social advertising, runs from 4th September until the end of December 2017.
To support the campaign a leaflet has been developed to raise awareness of the 10 common signs of dementia, which will be inserted into various newspapers, as well as being distributed to health service facilities and community organisations.
Eleanor Ross, Nurse Consultant at Public Health Agency (PHA), said, "Dementia can happen to anyone and with an ageing population it is important that we look at how we can raise awareness about the condition and consider how we as a community respond to it.
"Often people with dementia feel isolated and alone. People can also find it difficult to talk about it when they think that they, or someone close to them, may have dementia. However, we believe that life doesn't end when dementia begins – Evelyn, Danny and Martin are proof of this and we hope that by showing people who are living well with a dementia it will encourage others to speak up and ask for help.
She added, "We are encouraging people to open up about worries they might have about their memory early and to seek help as soon as possible. By talking openly about dementia and its impact on daily life, people with dementia, family members and carers can begin to access the practical help and support available.
"A diagnosis allows people to receive treatment and care to enable them to live independent and fulfilling lives. Early diagnosis and support also enable people to plan for the future and to make their own decisions about their care."
For more information on dementia see www.nidirect.gov.uk/dementia
If you, or a member of your family, have concerns about dementia, visit www.alzheimers.org.uk  or call the Alzheimer's Society Dementia Helpline on 0300 222 1122 which can provide information, support, guidance and signposting to other appropriate organisations.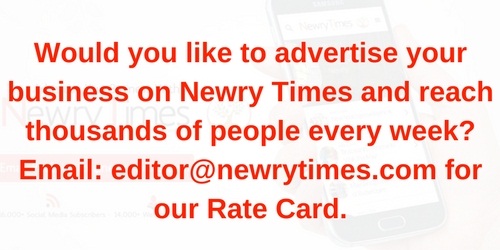 Both comments and pings are currently closed.