Broadband Services in Newry and Armagh discussed at meeting
Posted by
Newry Times News
info@newrytimes.com
Wednesday, September 6th, 2017
Community
,
Politics
SDLP MLA for Newry and Armagh Justin McNulty has met with BT to discuss Broadband Services in Newry and Armagh.
Speaking to Newry Times, McNulty explained, "Broadband services, or the lack of them, are a major issue for many people across Newry and Armagh. 
"Every day I am passing individual cases through to BT on behalf of constituents. We make progress but in many areas BT respond saying they have no planned activity in specific rural areas. 
"This is infuriating for people who see the BT van at the end of their road on an almost daily basis and yet they get no improvement in services," the local MLA stated.
"BT are responsible for the telecommunications network, no matter who your broadband provider is. People are paying large amounts on a monthly basis and have little or no service. During our meeting we discussed close on 200 individual cases of constituents who have contacted me regarding their service.
"BT have committed to responding to those cases on a case by case basis. In addition to this we discussed the much lauded £150 Million investment announced by the Government in June.
"I have expressed my fears that this money will be spent on upgrading areas which have only recently benefited from investment rather than in areas where people are struggling to get any service at all," McNulty continued.
"At present there are over one hundred thousand properties across the North with little or no service. In this technological era, this is completely unacceptable. I pressed BT on the need for a new approach to its investment in infrastructure this time. 
"Instead of investing in Belfast and its urban hinterland, this time BT should start at the digital-blackspot which is right along the border region and work their way back to big urban areas. This investment in broadband must be future-proof, and if it's done right it will save going back time and time again.
The local MLA added, "BT and Government must prioritise investment in rural areas. It makes sense, it would boost the rural economy, help sustain rural communities and would mean we no longer have a digital divide."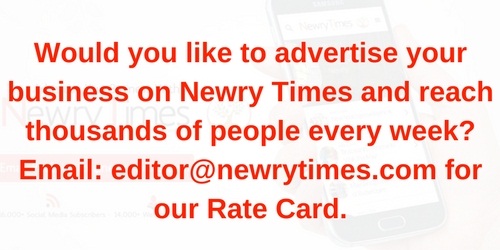 Both comments and pings are currently closed.