'Executive must be a government for all the people' – Call at Pride In Newry
Posted by
Newry Times News
info@newrytimes.com
Saturday, September 2nd, 2017
Community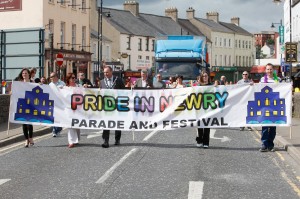 Newry's Pride parade is to hear a call today for any new Northern Ireland Executive to be "a government for all the people", after past failure to legislate for equal marriage and to deliver a Sexual Orientation Strategy to tackle homophobia in the region.
The call will come from Patrick Corrigan, Amnesty International's Northern Ireland Programme Director, who is due to address the crowd following the Pride In Newry parade to be held in the city on Saturday.
He will also say that the marriage equality campaign will shift its focus to Westminster if direct rule follows the failure of political talks to restore devolution in the region.
Patrick Corrigan will tell the crowd, "The last four years have seen the highest rates of homophobic hate crime recorded by the PSNI since records began.
"This sadly, perhaps, should be no surprise. For the last 10 years, the Northern Ireland Executive has failed to produce a Sexual Orientation Strategy to tackle the inequality, discrimination and harassment faced by the LGBTI community. That must be a priority for any new Executive. As must marriage equality.
"The ability of same-sex couples to marry is a human rights issue. People have the right not to be discriminated against on the basis of sexual orientation or gender identity when exercising their right to marry and found a family," he insisted.
"With a clear majority of MLAs in the Assembly now supporting marriage equality, we repeat our call for Northern Ireland to join the rest of the UK and Ireland in legislating for equal marriage, in line with the overwhelming will of the people.
"To all those politicians backing equal marriage, we say 'thank you' and make a plea for them to continue working together and with the Love Equality campaign to bring forward marriage equality legislation.
"To those parties in talks about forming a new Executive, we say that the scope to abuse the petition of concern to prevent minority rights must be removed. Any new government must be a government for all the people.
He added, "If we have direct rule instead of devolution, we will look to Westminster to legislate for equality where Stormont has failed. Have no doubt, one way or another, equal marriage is coming to Northern Ireland."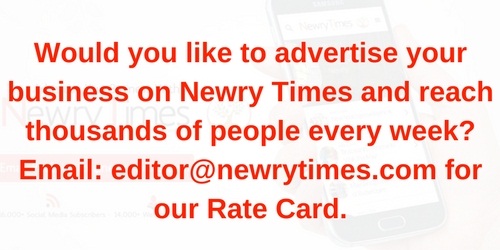 Both comments and pings are currently closed.