Easter holidays: Opening hours for Newry health and care services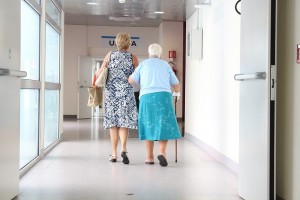 The Health and Social Care Board and the Public Health Agency together with Southern Health and Social Care Trust, local GPs, pharmacists and dentists have been working to ensure that local people have access to urgent care services over the Easter holiday period.
The following health and care arrangements will be in place should you or a member of your family become ill or have an accident.
As part of the Stay Well campaign, they are encouraging everyone to look after themselves and take actions that will help them stay well this Easter. This includes ordering any repeat prescriptions well in advance of the holiday weekend.
Article continues below: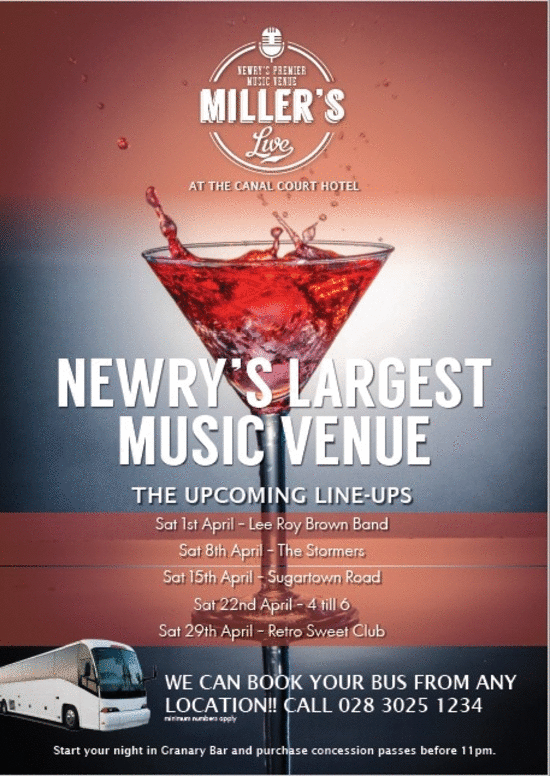 If you feel unwell, there are a range of healthcare services available to help you. These range from self-care/pharmacy for minor ailments; GP services; Minor Injury Units and Emergency Services.
Self-care is the best choice to treat minor illnesses, ailments and injuries. A range of common illnesses such as aches and pains, coughs, colds, upset stomachs and sore throats can be treated with over the counter medicines and plenty of rest. Remember, whether treated or not, most of these will get better.
A spokesperson said, "Hospital Emergency Departments provide the highest level of emergency care for patients. We would ask the public to assist us in ensuring Emergency Departments are used appropriately, and only for urgent conditions such as a suspected heart attack or stroke, serious head injury or serious accident. This helps ensure that the sickest patients can get the care that they need."
Information on how to use your health services can be found at: https://www.nidirect.gov.uk/campaigns/stay-well
Pharmacy: Your local pharmacist can provide confidential, expert advice and treatment for a range of common illnesses and complaints. The Health and Social Care Board has been working closely with local pharmacists to draw up holiday pharmacy rota arrangements.
Repeat Prescriptions Medications: Please remember to order and collect any essential repeat prescription medications from your daytime GP surgery in advance of the holiday period.
The pharmacy rota arrangements for Newry are:
Newry M H Newry Ltd. 6.00 pm – 7.30 pm
T/A The Medical Hall
14B The Quays Centre
BT35 8QS
Tel: 3083 3781
Out of hours GP Service: This service is for urgent medical problems that cannot wait until your GP surgery opens. Please remember to telephone the service first on 028 3839 9201. The doctor or nurse will give you advice over the telephone, decide if you need to be seen by a doctor or will refer you to another service if required. The GP out of hours service will be operating from 6.00pm on Friday, 14 April 2017 until GP surgeries open on Wednesday, 19 April. Details of your local GP out of hours can be found at: https://www.nidirect.gov.uk/out-of-hours
Out of hours Dental Services: Details of dental services will be displayed at dental surgeries or can be obtained by contacting your dentist. For out of hours urgent dental problems, you should contact your dental surgery or ring the Emergency Department reception of Craigavon Area Hospital on 028 3861 2292 or 028 3861 2006 or visit: http://www.hscboard.hscni.net/our-work/integrated-care/dental-services/
The Relief of Dental Pain Clinic is for the treatment of dental emergencies only, including trauma, swelling, uncontrolled bleeding and severe pain.
Out of hours Emergency Social Work Service: The out of hours Emergency Social Work Service is available outside normal office hours and on weekends, Bank Holidays and Public Holidays for genuine emergencies that cannot wait until the next working day. You can contact the Regional Emergency Social Work Service on 028 9504 9999.
Minor Injuries Unit: A minor injuries unit can treat injuries that are not critical or life threatening, such as injuries to upper and lower limbs, broken bones, sprains, bruises and wounds, burns and scalds, bites, cuts and wounds and eye injuries. Further details about the service including locations and opening hours can be found on the nidirect website at: https://www.nidirect.gov.uk/articles/minor-injuries-units
Emergency Departments: Emergency Departments provide the highest level of emergency care for patients, especially those with sudden and acute illness or severe trauma. Normal Emergency Department services will be operating throughout the holiday period as usual. The service is for those in need of emergency treatment.
999 Ambulance Services: As always, the emergency ambulance service will be there if you need it. Always dial 999 when there is a risk to life or of serious injury. But, if your call is not an emergency, then please use the most appropriate service and help keep the 999 system clear for life threatening emergencies. Remember, you could risk a life if you tie up an emergency line for a non-emergency call. Your call could delay someone with a real emergency. Keep emergency lines free. Please make sure you choose well and get the right treatment for you and your family and help manage your health services resources.
Article continues below: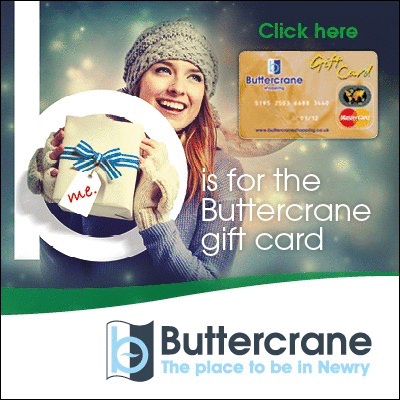 Lifeline Crisis Response: If you, or someone you know, is in distress or despair, no matter what your age or where you live in Northern Ireland, Lifeline is here to help you. Lifeline counsellors are available 24 hours a day, 7 days a week to listen and give you the help and support you need, in confidence. Tel: 0808 808 8000
Short URL: https://newrytimes.com/?p=60026
Posted by
Newry Times News
on Apr 11 2017. Filed under
Community
. You can follow any responses to this entry through the
RSS 2.0
. You can leave a response or trackback to this entry