Sinn Féin announce details of major conference on United Ireland
Posted by
Newry Times News
info@newrytimes.com
Saturday, January 14th, 2017
Community
,
Politics
,
What's On
Sinn Féin is to host a major public debate on Irish unity in Dublin's Mansion House on 21st January – the anniversary of the inaugural meeting of the First Dáil.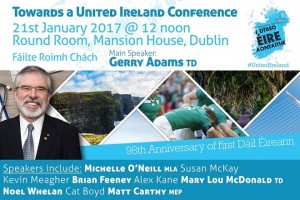 The event will feature Kevin Meagher, former special adviser to Britain's Secretary of State for the North Shaun Woodward; Alex Kane, columnist, commentator and former Communications Director for the Ulster Unionist Party and Brian Feeney commentator and columnist with the Irish News. It will also feature Cat Boyd, co-founder of RISE – Scotland's Left Alliance and a prominent figure during the Scottish independence referendum; Noel Whelan, political analyst and Irish Times columnist; Suzanne McKay, author and journalist, and others. The meeting will also be addressed by Sinn Féin Leader Gerry Adams, Deputy Leader Mary Lou McDonald TD, the North's Health Minister Michelle O'Neill and Matt Carthy MEP. Announcing details of the conference today, Matt Carthy said, "The prospect of the North of Ireland being removed from the EU against the will of its people and a reinforcing of the border, has brought the issue of united Ireland back onto the political agenda. A referendum on a united Ireland, is provided for in the Good Friday Agreement. "Sinn Féin believes that there is now an urgent need for an inclusive, constructive debate on the future, including how a united Ireland might be brought about and what it might look like.
Article continues below: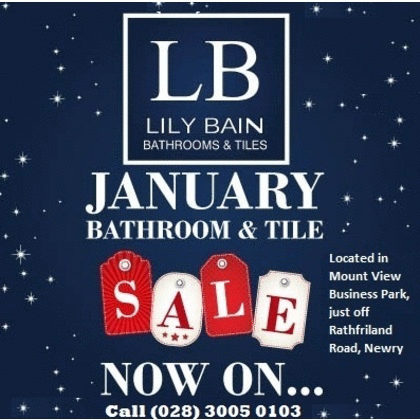 "To this end, Sinn Féin recently published a discussion document which aims to stimulate debate and to make the case for Irish unity. We have called on other parties who claim to support Irish unity to do the same. We have asked that people to give our ideas careful consideration, and for a real debate on Irish re-unification to begin. He continued, "As part of this process Sinn Féin has organised a conference to take place on 21st January in the Mansion House, Dublin at the venue and on the anniversary of the inaugural sitting of the first Dáil Eireann. We have a very interesting lineup of speakers and I expect a major attendance from members of the public. "Last year's commemorations of the centenary of the 1916 Rising have led to huge awakening of public interest in the Irish revolutionary period and in what type of Ireland we wish to create for the future. It is important that this is constructively built upon. That is what this conference aims to do. "It will be the first in a series of similar meetings around the country and I would encourage people to engage in what is a crucial discussion by attending and participating," Carthy added.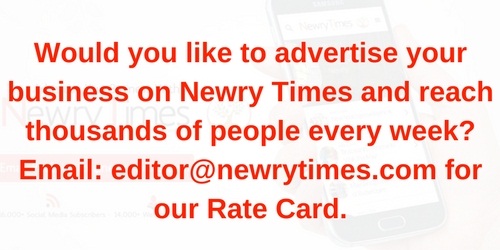 Both comments and pings are currently closed.