Warning over Bogus Callers this Hallowe'en
Posted by
Newry Times News
info@newrytimes.com
Friday, October 28th, 2016
Community
Hallowe'en, the season of trick and treat and ghostly knocks, is almost upon us again, and NI Water is calling on customers in every part of Northern Ireland to be extra vigilant and beware of bogus callers.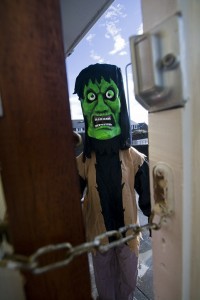 With the clocks about to go back as well, it will be darker that bit earlier and the need to take extra care in who you admit into your property will be all the more important. The general pattern of events is for criminals posing as NI Water staff seeking to gain entry to check the water supply in the customer's property, often resulting in serious distress for the customers involved. If a caller comes to your door claiming to be from NI Water, Water Service or the Water Board, always ask to see their ID. All NI Water staff and contractors working for NI Water carry an ID card, which will have a photograph of the person carrying it and include details such as their name, a unique serial number and the distinctive NI Water logo. Attach your door chain, if you have one; if not, ask the caller to hold the ID up to a window or put it through your letterbox so you can read it properly without opening your door. If you have any doubts, call our customer helpline on 03457 44 00 88. Des Nevin, NI Water's Head of Customer Service Centre, gives this advice, "It is very rare that someone claiming to be from NI Water will call to your door. If, however, this should happen for any reason, simply call our customer helpline on 03457 44 00 88 to confirm with staff whether the person is in fact genuine. "When you are calling to clarify the ID, our Customer Service staff will check: Name; Serial number and Date of issue," he explained. "Don't be afraid to check the ID. Genuine callers won't mind waiting while you do. NEVER allow anyone access to your property unless you are absolutely certain who they are. ''Following this simple advice is a sure-fire way to keep your home safe from unwelcome Hallowe'en visitors this year who are bringing plenty of tricks but no treats. However, taking precautions with the safety of your home is the best way to give yourself a treat all the year round.'' The same message applies to telephone calls from people claiming to be from NI Water and asking for bank details. Do not give this information out over the telephone. Simply hang up and report the call to the police or NI Water customer service helpline on the number above.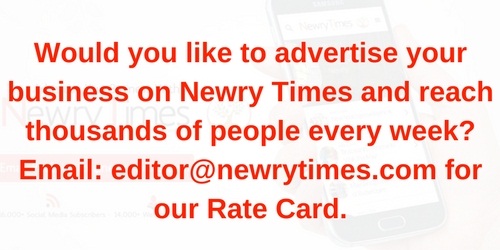 Both comments and pings are currently closed.