'Sinn Fein will work with anyone to fight Brexit' – Murphy
Sinn Féin MLA Conor Murphy has said Sinn Féin will work with anyone to fight against an EU exit and for Irish reunification.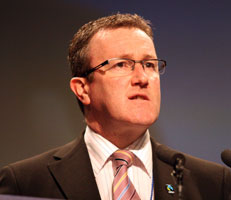 The Newry representative and Economy Committee Chair said anti-Brexit groups must work together as huge sums of money could be lost to Stormont departments and communities in the event of an EU exit.
"There is no doubt that being dragged out of the EU by the British government would have a hugely negative impact on the north," Murphy stated.
"It was alarming to hear in the Assembly from my party colleague and Infrastructure Minister that an EU exit would result in a loss of up to £400 million to the Infrastructure department alone over five years. That is money which would not be available for vital infrastructural and road safety projects.
"There is no doubt that huge sums of money would also be lost to other departments as well if the British government goes ahead with its plans to take us out of Europe against the democratic wishes of people here.
"Over the past ten years the EU has invested up to £100 million in infrastructure with £58 million going to TEN-T projects for the likes of the A8 and the development of the transport hub in Belfast.
"In terms of rural development, it is important to point out that the single farm payment makes up 87 percent of farmers' income in the north.
Article continues below: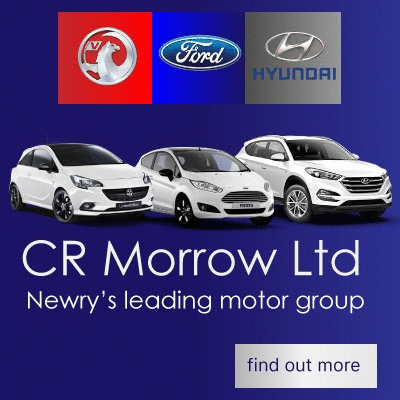 "The single farm payment is just under a quarter of £1 billion per year. A pot was negotiated during the recent Common Agricultural Policy (CAP) reform in the region of £2 billion, right up to 2020. It begs the question: if the exit happens, where does that come from?
"The £623 million rural development programme was signed off in August 2015, which opened up exciting opportunities for rural areas.
He continued, "There is a £250 million farm business improvement scheme, £65 million for the Areas of Natural Constraint Scheme, £10 million for rural tourism and £70 million for LEADER, which is funding for rural projects, small businesses in local areas, community projects and crèches.
"A recent correspondence from the Agriculture Minister gave no guarantees beyond 2018 for that funding, even though the budget has been agreed until 2020, which is the term of the CAP.
"It should be noted that during the CAP negotiations the Tories negotiated a 22 percent cut in funding and we had to bridge the shortfall, proving they cannot be trusted.
"Any forum or talks on dealing with the implications of an EU exit for Ireland must deal with how to uphold the democratic wishes of people in the north and how to resist attempts to strengthen the border, a development which would be disastrous or border communities, for students, for businesses and for farmers.
"In particular, there is a huge onus on the Irish Government and An Taoiseach Enda Kenny to come up with an mechanism to do this. People in the north are Irish citizens and by extension they are EU citizens. They have rights and they must be defended.
Murphy added, "Sinn Féin believes that Irish reunification is the best way to achieve this and we will support any other party, whoever they are – Fine Gael, Fianna Fáil, SDLP or anyone else, which moves from rhetoric to action in this regard."
Short URL: https://newrytimes.com/?p=57682
Posted by
Newry Times News
on Sep 29 2016. Filed under
Politics
. You can follow any responses to this entry through the
RSS 2.0
. You can leave a response or trackback to this entry