Letters to the Editor, 'Border communities battle Brexit'
Dear Editor,
Border Communities Against Brexit is a group of people from all sectors – business, community, farming, and individuals, who have come together out of concern that the North's remain vote will not be respected.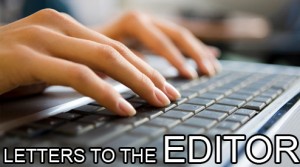 We are deeply concerned about the devastating impact that Brexit will have on this region and we want to make sure our voices are heard.
It makes absolutely no sense to have one part of Ireland operating within the EU and another outside it. However, the British Conservative Government insists that it will impose an EU exit on the north of Ireland against the democratic wishes of the majority of people living here.
The prospect of a new EU frontier, stretching from Dundalk to Derry, is not something we can accept.
A hard border in Ireland would create real hardship for people in this region who cross the border on a daily basis. We could very well be facing customs checkpoints, traffic delays and the closure of local border roads. Neither the British Government nor the EU have been able to say that this will not happen.
The British Government has no clear or cogent plan for Brexit and Ireland is bottom of the list of their concerns. Article 50 has yet to even be triggered but already the uncertainty caused by the referendum result is damaging trade and investment and causing currency fluctuations which are impacting on cross-border business.
Even all of that, however, will be overshadowed if we see the imposition of tariffs and the restriction of the free movement of goods, services and people on this island. Brexit will be detrimental to the economic future of the entire island but particularly the border region, delivering a devastating blow just as it is getting back on its feet.
Trade, tourism and attracting foreign investment into the north will all suffer in the fallout of an EU exit while the end of EU economic support for peace-building projects and underfunded border areas will hit many vital community projects.
Over the past decade the EU has spent over £1 billion in the north and border areas on projects for furthering the peace process.
Similarly, with the end of EU subsidies, farmers will suffer a dramatic loss of income. This will be a severe economic blow for rural communities as CAP accounts for approximately 80% of farm incomes in the North.
New restrictions on cross-border agricultural trade would be a devastating development for farmers, particularly in border counties. Farming communities, north and south, have always worked together.
We have no confidence that the British Government will replace any of this funding and indeed former Secretary of State Theresa Villiers has previously all but confirmed they would not.
Opportunities will be lost for students who will no longer have access to EU research funding or EU schemes to study abroad and they will face additional costs and barriers if they want to attend college in the south.
The GAA, an all Ireland organisation which plays a huge and positive role in community life here, will also be affected. How will all island groups be affected by Brexit, will funding for rural clubs in the north be replaced, will players face obstacles crossing the border for games? The British Government have answered none of these questions.
Article continues below: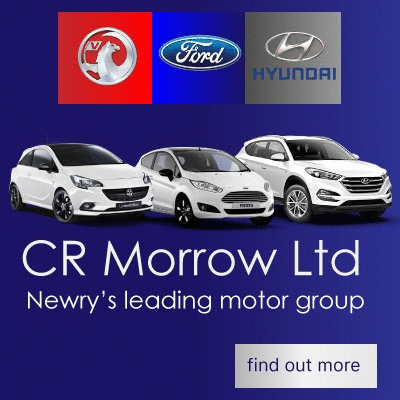 No one who lives in border communities wants to see any of this. We do not want any barriers or borders on the island of Ireland.
For this reason, Border Communities Against Brexit are mobilising for a major 'Day of Action' on Saturday 8th of October against any strengthening or reinforcement of the border. The demonstration in this area will take place at the old Customs Post at Carrickcarnon at 3pm.
We would encourage as many people as possible, including representatives from all political parties, to take part in this event to oppose the return of a hard border, to stand up for the right of the people in the north to remain within the EU, and for the votes of people here to be respected.
Declan Fearon – Border Communities Against Brexit Spokesperson
Short URL: https://newrytimes.com/?p=57503
Posted by
Newry Times News
on Sep 20 2016. Filed under
Community
,
Letters to the Editor
. You can follow any responses to this entry through the
RSS 2.0
. You can leave a response or trackback to this entry