Down all county Senior Division One: Glenn 2-14 Kilcoo 2-15
Posted by
Newry Times News
info@newrytimes.com
Monday, September 5th, 2016
Community
,
Sport
By John Cookson
On a great evening for football we watched a brilliant match played by two sides who wanted to 'play football' when Glenn hosted County champions Kilcoo in John Martin Park on Friday last.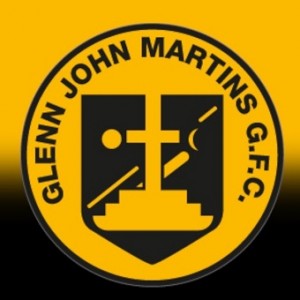 There was never a dull moment throughout as both sides showed what they could do. Kilcoo had the best opening half and the first fifteen minutes of the second but with Glenn nine points adrift and with the last quarter beginning Glenn turned on the style hitting 2 05 to a single Kilcoo point to lead by one going into injury time but a poor Glenn pass set up Kilcoo for their winning goal. The visitors began the best with points from Felim McGreevey and a Martin Devlin free. Glenn soon levelled with two Mattie Bagnall points both from frees. Kilcoo pulled away again, Donal Kane and Felim McGreevey combined before setting up Martin Devlin for a good score, Martin Devlin added another from a free before a well worked move put halfback Ciaran McClean through for another to put them three ahead but Glenn came back again. Shay Millar pointed from play and a quick 1 – 2 from a Mattie Bagnall fee with Denis Murtagh saw Mattie kick over another but the visitors moved away again. Points from Ciaran McCabe and a Donal Kane free saw them lead by three. A good Shay Millay, Mattie Bagnall, Ronan Millar move saw Raymond Quinn pull one back for Glenn but in the last kick of the half Donal Kane kicked over a free following a foul on Christopher Rooney.
Half time: Glenn 0-05 Kilcoo 0-08
The first ten minutes of the second half was almost score for score. A point from a Martin Devlin free stretched Kilcoo's lead. Shay Millar knocked over one for Glenn before Martin Devlin did the same for the visitors. Shay Millar and Martin Devlin exchanged further scores before Donal Kane tapped over a Kilcoo free to see them lead by five and in the 14th minute they got a goal when Glenn lost possession in their own half and Gary McEvoy picked up the loose ball before putting Donal Kane clear and he cooly planted the ball into the back of the Glenn net. Shay Millar pulled one back for the home side but more Kilcoo scores from JJ McLoughlin and Killian Laverty stretched their lead to nine points with about 15 minutes remaining. But Glenn moved into overdrive. A brilliant ball from Denis Murtagh set up sub Joe Sands and he drove the ball into the corner of the net and when Niall McParland won the ball from the kickout he found Mattie Bagnall all alone and from about 20 yards out Mattie fired the ball to the top corner of the Kilcoo net and it was now some game on.
Article continues below: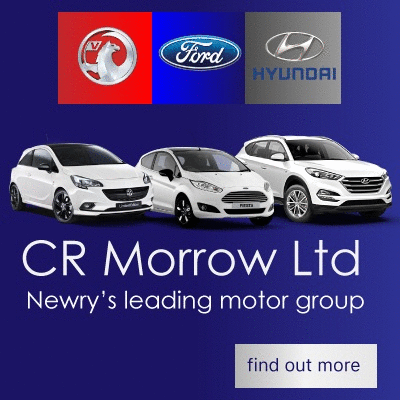 Mattie Bagnall tapped over another free before playing a 1 – 2 from a free with Stevie Clarke for another and when Raymond Quinn kicked over following a good move its was all square. A foul on Killian Lavery saw Martin Devlin kick over the resultant free but Glenn weren't finished yet and a great ball from sub Gerard Bagnall set up Shay Millar for the equaliser and following the next attack they should have been out of sight when Kilcoo lost the ball in their own half Niall McParland gained control, setting up Shay Millar with an open goal at his mercy but the ball came back off the post and the chance was gone. Glenn did go in front for the first time in the game when Mattie Bagnall gave a great ball to Stevie Clarke and from far out Stevie sent over a brilliant point to see them ahead but moments later things went pear-shaped when a pass was intercepted by Donal Kane who put Martin Devlin clear and he drove the ball into the back of the Glenn net to undo all the great Glen work earlier. Shay Millar narrowed things with a point from play and with the last kick of the game Glenn won themselves a free. Gerard Bagnall took the kick but it drifted wide. So near and yet so far for Glenn. They gave the champions a fright but for some silly mistakes things could have been a lot different. Well done to both side for a brilliant game of football.
Glenn
John O Hare, Stevie Clarke 0 01, Declan Murtagh, Conor Cranny, James Friel, Damien McParland, Conor Shields, Niall McParland, Raymond Quinn 0 02, David Convery, Denis Murtagh, Shay Millar 0 06, Tiernan OBrien, Mattie Bagnall 1 05, Ronan Millar.
Subs
: Joe Sands 1 0, Gerard Bagnall, Aaron Kennedy, Tiernan Byrne, Tony Murtagh, Rory OBrien.
Kilcoo
Steven Kane, Paddy Devlin, Niall McEvoy, Christopher Rooney, Gerard McEvoy, Niall Brannigan, Ciaran McClean 0-02, Daichi O'Hanlon, Felim McGreevey 0 01, Martin Devlin 1 07, Donal Kane 1 03, JJ McLoughlin 0 01, Gary McEvoy, Dominic Mc Evoy, Killian Laverty 0 01.
Sub:
Conor Laverty.
Referee:
Con Reynolds.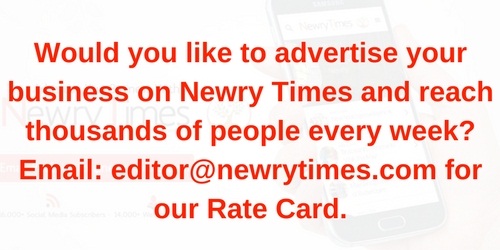 Both comments and pings are currently closed.