Youth Volunteer Academy launched by Police and Ambulance Services in Newry
The recent launch of a Youth Volunteer Academy by the Police Service of Northern Ireland in partnership with the Northern Ireland Ambulance Service is offering young people in Newry exciting behind-the-scenes experiences of the emergency services.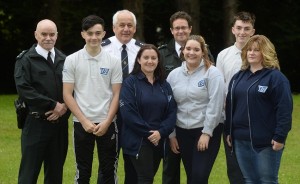 The initiative, which is also being piloted in Belfast and Ballymoney, is for local 12-18 year-olds who meet on a weekly basis to gain a practical insight into emergency and public services through a variety of structured activities.
These are delivered by volunteer leaders from the police and ambulance services, with support from the community.
The project, which was developed in conjunction with the Northern Ireland Policing Board, aims to strengthen the relationship between these two emergency services and young people, to give them a voice and an opportunity to promote good citizenship amongst their peers and within their own communities.
Chief Superintendent Chris Noble, who is leading the YVA within PSNI, said, "The Academy is about positive engagement with local young people to promote a practical and positive understanding of the Emergency Services, the Criminal Justice system, and the wider Public Services with the aim of helping build better community relationships.
"It also gives young people a say in the issues that affect them most, an opportunity to influence social change and provides them with skills and accreditations to support them in future employment."
Article continues below: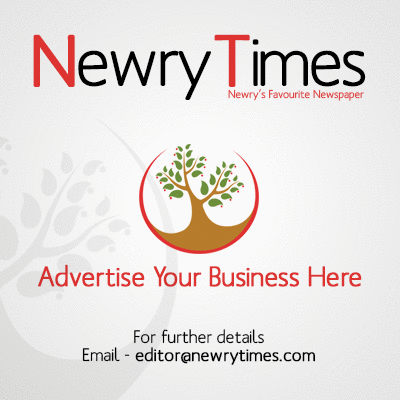 Chief Inspector Joe McMinn, Newry Branch Leader, said, "It has been a very positive experience for our police volunteers and it has been a fantastic opportunity for police in this area to be able to communicate with our young people in a more relaxed atmosphere. This is an area of work we are continually striving to improve.
He added, "It has also given the young people involved valuable insights into the many challenges that people working in the emergency services face during their duties."
John McPoland, Media and Communications Manager with the Northern Ireland Ambulance Service, said, "The Northern Ireland Ambulance Service is delighted to participate as partners in the delivery of the Youth Volunteer Academy initiative.
"We recognise that young people are the future leaders of our communities and we hope that engagement with our staff will inspire them to become more socially aware and prepared to promote their own communities in a positive way.
"NIAS cannot operate without the goodwill, confidence and co-operation of the public. We want to become more proactively involved with the communities we serve and we believe that the YVA is an excellent opportunity to so do.
John added, "We hope that the relationships we build with the young people in the three pilot areas of Belfast, Newry and Ballymoney will be long-lasting and that the skills we help develop during the scheme will have benefits for communities from which the young people come."
Ryan, 15, who attends the Newry YVA, said, "I think the YVA programme is very beneficial to everyone, there is a lot to take out of it. There is the educational side where we can learn new skills like first aid which is a crucial thing to have.
"There is also the social side of it, where we learned about how we should accept different cultures and different people, and how we should not judge those, just because they are different. Attending the Academy genuinely does benefit me and the others. I'm looking forward to attending it again in September."
Short URL: https://newrytimes.com/?p=57173
Posted by
Newry Times News
on Aug 25 2016. Filed under
Community
. You can follow any responses to this entry through the
RSS 2.0
. You can leave a response or trackback to this entry