Letters to the Editor, 'Newry Brexit protest'
Dear Editor,
A protest was organised in Newry, where the Secretary of State James Brokenshire was due to meet the local Chamber of Commerce.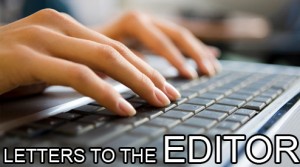 The protest was organised by a group of concerned citizens from communities on both sides of the border.
We are made up of farmers, business owners, community groups and individuals from various backgrounds. We are a broad cross section of the community united by the fact that an EU exit will have disastrous consequences for all of us.
Let us firstly say that we are hugely disappointed the Secretary of State cancelled his meeting, due to our peaceful protest. Mr Brokenshire claims he is touring the north to "canvas public opinion" on an EU exit.
In Newry he had an opportunity to speak directly to the public and he didn't show up. He had an opportunity to engage directly with border communities and talk to people about their very real concerns but instead he opted to go for a photo opportunity in Hillsborough.
Mr Brokenshire knows what public opinion on an EU exit is. The people of the north already gave their opinion and on it and 56% of people rejected it.
People in border communities like ours have had enough experience of partition and division. We have worked long and hard to turn the border area, once an economic wasteland, into a prosperous region living up to its potential.
We will not allow the voters of England or unrepresentative individuals like Mr Brokenshire to undo that hard work.
Article continues below: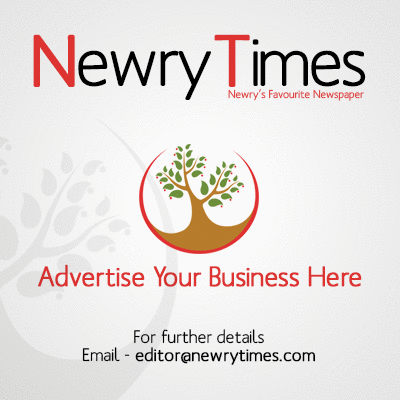 In addition to being a wholly undemocratic action; any attempt to drag the north out of the EU against the wishes of the population will have disastrous consequences for local communities and the local economy.
An EU exit inevitably means a deepening of partition, which has crippled communities on both sides of the border here for 90 years. Communities here have benefitted enormously from EU funding through the PEACE and INTERREG programmes. Agriculture, one of the primary industries here, is kept afloat by CAP funding.
The British Government has all but said they will not be replacing any of this funding. The Leave campaign's policies and promises, particularly those around finances, have all been exposed and debunked.
The British Government clearly has no idea what an EU exit means or what the consequences will be and bottom of the list of their concerns are the people of Ireland.
Today Mr Brokenshire perfectly illustrated the attitude of the British Government to Ireland and the democratic rights of Irish people, ignore them and hope they go away.
We will not be going away. The people of the north voted to remain in the EU and that vote must be respected.
Border Communities against Brexit
Short URL: https://newrytimes.com/?p=57274
Posted by
Newry Times News
on Aug 23 2016. Filed under
Community
,
Letters to the Editor
,
Politics
. You can follow any responses to this entry through the
RSS 2.0
. You can leave a response or trackback to this entry