McNulty outlines referendum impact on Newry and Armagh
SDLP Newry and Armagh Justin Mc Nulty has raised serious post referendum concerns pertaining to a number of issues in the constituency of Newry and Armagh.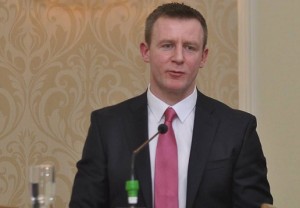 Speaking during the Final stage of the Budget Bill in the NI Assembly Mr McNulty said, "I live in a border community. An estimated 30,000 people cross the border every day, a large proportion of whom are from Newry and Armagh.
"I have been out speaking with people, and last week's referendum result has left a sense of shock. People are worried about the consequences for them. The result has huge ramifications, not only for people in Newry and Armagh but for Ireland.
"I have spoken to our farmers in south Armagh, and they want to know if the single farm payment is guaranteed for the next two years. They want to know if the export of live lamb to the South will continue.
He contined, "People in our tourism industry are worried about the images we are sending out to the world as an outcome of last week's vote. I have talked to our newcomers in Armagh city.
"They say that nobody knows what is going on or what the future holds for them. They are worried about travelling and their jobs. They want answers. They need reassurance. I have met industry in Newry city. They are worried about their competitiveness. Will there be tariffs? They need answers.
Article continues below: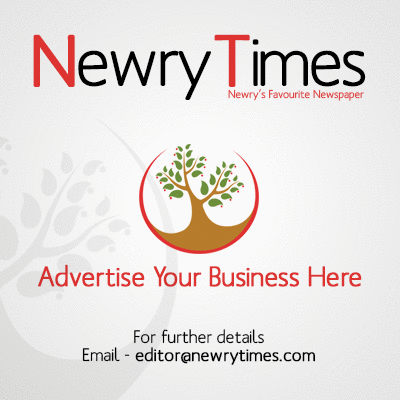 "What are the implications for Invest NI? An outcome of Friday's decision is that access to the single market now has a big question mark over it. Will Invest NI have no certainty for two and a half years? What do they do now? Do they just press the pause button?'
"I have spoken to our voluntary and charitable sector. They have had sleepless nights. How is your Budget linked to the charitable organisations? They say that, without EU funding, they will not have the funding to support jobs which are the mainstay of the projects.
"I have spoken to our tradesmen, men who leave in their vans for Dublin every morning. They are worried about the impact that Brexit will have on them," he continued.
"Many of our major stakeholders do not know, as of last Friday, the status of their budget. The QUB cancer researchers, the aeronautical researchers and other higher education research departments rely heavily on EU funding.
"For us to remain competitive, we need a strong tertiary education system with strong research functions. Who will Provide the funding to ensure that this essential work continues?
"How relevant is this Budget now, given Friday's outcome? The tsunami has landed; we are where we are, and we need cool heads. We are in the situation that we are in. We need to see leadership from her and from the Minister of Finance. We need to see her plan.
"This has so many implications across our society and across our Ireland. On this island, 30 out of 32 counties want to remain part of the EU. Our leadership has a duty to be conciliatory and not triumphalist.
McNulty added, "The DUP needs to reflect on the divisive nature of this outcome. The SDLP will be there to protect the Good Friday Agreement and to ensure that we get the best deal possible for our people and place."
Short URL: https://newrytimes.com/?p=56649
Posted by
Newry Times News
on Jul 1 2016. Filed under
Community
,
Politics
. You can follow any responses to this entry through the
RSS 2.0
. Both comments and pings are currently closed.