100 calories extra a day could add up to 10lb of weight gain per year
On this extra day of the leap year, the Public Health Agency (PHA) is launching a new obesity prevention campaign making people aware of the consequences of eating 'extras'.
A new TV ad will be on our screens tonight [Monday] showing how eating just an extra 100 Calories each day more than your body needs – around one and a half digestive biscuits or just six extra chips – could add up to 10lb of weight gain per year, impacting on your health and wellbeing.
In Northern Ireland, 60% of adults are either overweight (35%) or obese (25%).
Dr Eddie Rooney, Chief Executive of the PHA, said that the campaign is about shifting our attitude on how we eat. "We probably don't even realise the extras that we eat each day and how easy it is to eat too much. The snacks, nibbles and second helpings are things we tuck into without even thinking, but every extra bit that goes in, ends up going on.
"It's important for us to think before we eat, and understand how even making the small change of saying no to the extras can have a positive impact on our health."
Article continues below: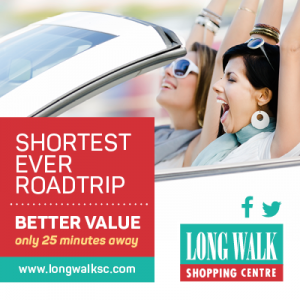 On average, a man needs a healthy, balanced diet with around 2,500 Calories a day to maintain his weight. A woman needs a healthy, balanced diet with around 2,000 Calories a day to do the same.
Dr Tracy Owen, Consultant in Public Health Medicine at the PHA, said that when you see what 100 Calories looks like, you will be surprised; "It's the everyday habits of eating a few sweets, or an extra forkful of pasta left on the kids' dinner plates, that we never think of as having any impact.
"But those small things can add up, so by making a decision to eat a little less, we can take more control and improve our health and wellbeing. Combining healthier eating habits with being more active, like going for a walk at lunchtime rather than sitting at your desk at work, can combat the risk of those extra pounds.
She added, "Maintaining a healthy weight can reduce your risk of developing a range of chronic conditions such as heart disease, some cancers and Type 2 diabetes. Three-fifths of adults here are overweight or obese. That figure has remained much the same over the past 10 years and now we want to see that number fall."
Here are some examples of what 100 Calories looks like:
• Three and a half cocktail sausages
• 13 peanuts
• One thick slice of bread
• One and a half digestive biscuits
• Two and a half rich tea biscuits
• One and a half custard creams
• One tablespoon of mayonnaise
• A forkful of spaghetti
• Half a scone
• Six oven-baked chips
• One potato waffle
• Two fish fingers
For all the information you need on what 100 Calories looks like, tips and advice on portion size, and moving more, visit www.choosetolivebetter.com
Short URL: https://newrytimes.com/?p=55030
Posted by
Newry Times News
on Feb 29 2016. Filed under
Community
. You can follow any responses to this entry through the
RSS 2.0
. You can leave a response or trackback to this entry