CD launch by local singer/songwriter Bronagh Lynch
Posted by
Newry Times News
info@newrytimes.com
Thursday, February 18th, 2016
Community
,
What's On
Local singer and songwriter, Bronagh Lynch, has produced a new CD called "Beyond the Blue" which features a number of her own songs and a number of other songs by singers or songwriters who have influenced her life.
The CD is in aid of the Brain Injury Foundation and was recorded by Peter MacAnulty in the Jammin Factory Recording Studio at the Win Industrial Estate. Speaking to Newry Times, Bronagh said, "I started writing songs about 3 years ago when my mother became ill and I was spending evenings with her. My mum had difficulty communicating and so I would play the guitar and sing to her. I have often wondered would I have written the songs if my mum had not become ill." "The inspiration for my songs," she continued, "came from my dreams, personal experiences and life in general – the positives and the negatives. I viewed the recording of my songs just as a nice pastime for myself and very much enjoyed the craic with the people I met at the Jammin Factory Recording Studio in Newry.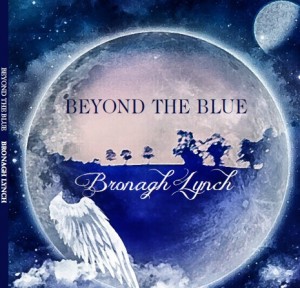 "I had no intentions of recording an album as it wasn't something that I felt I needed to do, that is until my mentor, Peter MacAnulty from the Jammin Factory, said I should consider doing it for charity – it was then that I thought differently about it and Peter patiently and skilfully guided me through the whole recording and production process. Bronagh added, "I am only too aware of the many people who give of their time to people in need. I have so much admiration for the doctors and nurses who took great risks in caring for Ebola patients. There are tremendous good deeds that many people do in trying to make their communities and their world a better place. "This is an opportunity for me to give back to society and there was no doubt in my mind as to which charity I would choose. Through my work and through family connections I have somewhat of an understanding of the impact of stress on family and carers, and their commitment to caring for loved ones who have experienced brain injury and so that is why I have chosen 'The Brain Injury Foundation' [BIF] to receive the proceeds from the sale of 'Beyond The Blue'." 'Beyond the Blue' is being launched on Friday 19th February at 9pm in the Jam Pot at Rosie O'Grady's, Canal Street, Newry when Bronagh will perform some of her songs and she will be joined by a number of other singers and musicians. All are welcome to attend.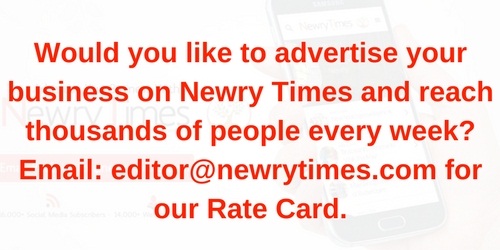 Both comments and pings are currently closed.