Promoting Wellbeing for People with Inflammatory Bowel Disease (IBD)
Posted by
Newry Times News
info@newrytimes.com
Friday, February 12th, 2016
Community
,
What's On
A new support programme is available for people with Inflammatory Bowel Disease (IBD) living in the Southern Health and Social Care Trust area.
'Five Ways to Wellbeing' is a six-week programme specifically tailored to help people with IBD to manage stress which may help to keep symptoms under control. Crohn's and Ulcerative Colitis – IBD, affects over 260,000 people the UK. Symptoms vary from person to person and also over time with patients often having periods of good health and then suffering flare ups when symptoms get worse. The programme has been developed in response to feedback from the Southern Trust's IBD Patient Panel – a group of people affected by IBD who share their experiences and work with staff to help improve services. IBD Nurse Specialist Ruth Hall who is running the programme along with colleagues from the Promoting Wellbeing Team says, "With the most common symptoms being abdominal pain, diarrhoea, fatigue and weight loss, IBD can be debilitating and embarrassing to live with. "There is no cure at the moment but we offer a range of medical and surgical treatments to help keep symptoms under control and reduce the chance of flare-ups. "Patients often say that their symptoms get worse during times of high pressure, so we hope through this programme we can offer simple techniques to help people to recognise stress and manage difficult situations to help to keep their IBD under control and improve their overall quality of life." The Programme will take place in The Hay Loft at The Palace Stables Armagh each Wednesday evening from 6.30pm to 9pm from Wednesday 24th February until Wednesday 6th April. Places will be allocated on a first come, first served basis, to find out more or book a place Tel: 028 3741 2880. The IBD Patient Panel meets quarterly and always welcomes new members. To find out more contact Ruth Hall Tel: 07788726875 or Email: ruth.hall@southerntrust.hscni.net For further information on IBD visit www.crohnsandcolitis.org.uk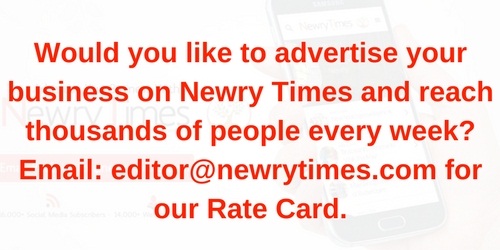 Both comments and pings are currently closed.