Newry Teens: Do you want to join NI's top innovators?
Posted by
Newry Times News
marketing.newrytimes@gmail.com
Tuesday, January 26th, 2016
Community
,
What's On
The Northern Ireland Science Park has opened applications for its must-attend event for innovative young people and is calling on teens from Newry to get involved.
Now recognised as one of Northern Ireland's most important career-inspiring events, Generation Innovation's Night of Ambition, in partnership with headline sponsor Deloitte Digital, is an exclusive event for young people showing a spark for innovation, creativity and entrepreneurship. The night not only showcases the latest local tech success stories but uniquely, provides the teenage attendees with an opportunity to meet with, learn from and even work together with some of Northern Ireland's most inspirational role models in a group "mini invention challenge". In previous years students have heard from none other than co-founder and CEO of Twitter, Jack Dorsey and music producer and technology enthusiast will.i.am. This invitation-only event at St Georges Market on 2nd March 2016 is now in its fifth year and has been growing in status and popularity since its inception. The event is for 15 – 18 year olds who excel in a range of areas from science and technology, to entrepreneurship and selling, from art and design, to engineering and maths. Attendance is only possible through nomination by a school/college via the Generation Innovation website: generationinnovation.co. Attendees can expect to meet local stars already making a mark in the worlds of cybersecurity, fintech, wearables, the Internet of Things, animation and life-changing health devices. Claire Burgoyne, Generation Innovation programme manager at NISP CONNECT says, "Our partnership with schools and colleges is paramount to the success of the Night of Ambition. Since 2011, 500 teenagers from more than 125 schools have taken part. Young people 'in the know' want to be here. "We are providing students with access to the experiences and opportunities to get them hooked on the jobs of tomorrow, not the opportunities of the last century. We like to think of it as "This is for you. And this can be you," Claire adds. Kieran O'Neill, Talent and Innovation Leader at Deloitte Digital stated, "Our own Brightstart programme for school leavers is testament to the quality and potential of our young talent in Northern Ireland. "However, our young and talented students need to be encouraged, nurtured and challenged even further, and at an earlier stage, to help them reach their full potential. The Generation Innovation programme is exactly the right formula to do this, which is why we are committed to supporting it." This year over 50 entrepreneurs and innovators will be taking part in the Night of Ambition to lend their expertise, advice and insight. Every post-primary school and each further education college in Northern Ireland is guaranteed two places at the event. "The Night of Ambition gives us backstage access to the most exciting entrepreneurs and innovators in Northern Ireland today. It's for the stars amongst us: Northern Ireland's most innovative, creative and entrepreneurial teens," says Sarah McBride, GI alumni from 2014. The Generation Innovation Night of Ambition will be held on Wednesday 2nd March from 5pm – 8.30pm. Teachers are now called to nominate a teenager. To apply, visit: generationinnovation.co before 5pm on Friday 29th January 2016. For more information about the Generation Innovation Night of Ambition, please contact Claire Burgoyne at NISP CONNECT claire.burgoyne@nispconnect.org or 028 9073 7806.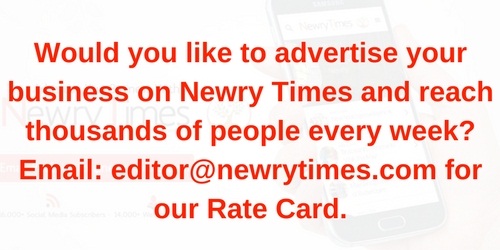 Both comments and pings are currently closed.