New road safety measures passed by Assembly
Posted by
Newry Times News
info@newrytimes.com
Friday, January 15th, 2016
Community
,
Politics
A comprehensive package of new measures to improve road safety has been passed by the Assembly.
The new Road Traffic (Amendment) Bill will see tougher drink driving laws, tougher police powers for breath tests, night restrictions on young drivers carrying passengers and a mandatory minimum period for learning to drive before taking the test. In welcoming the Assembly's backing for his new road safety Bill, Environment Minister Mark H Durkan said, "Last year seventy four people lost their lives on our roads. We cannot, if at all possible, let this carnage continue. "What I have done in this Bill is to get to the root causes of the problem. That means tougher drink drive laws. That means ensuring our new drivers are better drivers. That means putting less young people at risk in the hands of novice drivers." On drink driving, the Bill will provide for two new lower drink driving limits, the lowest of which will apply to novice and professional drivers. It also provides for a graduated penalty scheme where the penalty for an individual offence reflects the amount of alcohol involved. In addition, it gives the police powers to establish roadside checkpoints to provide for more routine breath checking. The Minister continued, "It remains an unfortunate fact that some people think that they can continue to drink and drive. I believe that the introduction of lower limits, more routine checking and proportionate penalties represents an effective deterrent." The Bill also provides for a new Graduated Driver Licensing scheme (GDL). The objective is to ensure that drivers acquire the experience and skills over time, in lower risk environments. The Minister added, "The fact is that young and inexperienced drivers are significantly over-represented in road traffic collisions. A person will need to be at least seventeen and a half years old before getting a full licence.
"They will also have to demonstrate that they have undertaken driving on a range of road types, coping with different speed limits and at different times of the day. The objective is to prepare new drivers to become a safe driver for life – rather than simply pass their test." The Bill provides for a mandatory 6 month minimum learning period for learner drivers and the introduction of a programme of training, to be evidenced by a logbook. It removes the current 45mph restriction for learner and restricted drivers. This will enable lessons to be taken on motorways for the first time when accompanied by an approved driving instructor in a dual-controlled car. It also introduces a time-bound passenger restriction for new young drivers for the first 6 months after they pass their test. The restriction of being able to carry only one young passenger aged 14 to 20 will apply between the hours of 11pm and 6am. The Minister added, "There is no acceptable level of road deaths. It is a fact that almost all casualties on our roads are caused by poor road user behaviour. They are therefore preventable. This Bill, by addressing key causal factors, can make a real difference. Ultimately however, each of us must take personal responsibility for our behaviour on the roads."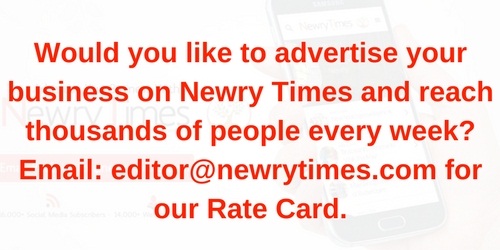 Both comments and pings are currently closed.