EY Programme and Contract Management Academy launched
Posted by
Newry Times News
info@newrytimes.com
Wednesday, December 16th, 2015
Community
,
Jobs & Careers
Employment and Learning Minister Dr Stephen Farry has launched the second EY Programme & Contract Management Academy.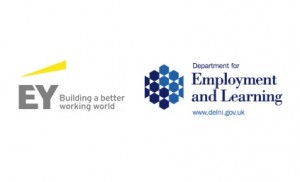 Following the announcement last year that EY was creating 486 jobs here, this Academy will provide 20 graduates with the skills and experience required to work with EY and will help meet the growing demand from EY for the highly skilled local graduates which Northern Ireland has to offer. Minister Farry said, "I am delighted to launch this EY Academy which will provide EY with skilled and job ready potential employees as they continue to grow their workforce in Northern Ireland. "Through my Department's Assured Skills initiative this is the third EY Academy to be launched in recent months, demonstrating the confidence EY has in the Academy model to provide them with the highly skilled and talented graduates they need to take up these new roles in the company. "The continuing commitment of companies such as EY to create jobs in Northern Ireland is hugely important to our continued economic growth. By working closely with various companies from all sectors and by designing a range of bespoke training programmes to meet their needs, my Department continues to encourage companies to bring their business to Northern Ireland or expand their existing operations, stimulating the creation of new jobs that is so crucial to the local economy." The successful applicants will undertake an intensive five week training programme focusing on programme and contract management that will be delivered by Belfast Metropolitan College (Belfast Met). For participants that complete the Academy there is a potential offer of employment with EY. Mike McKerr, Country Managing Partner for EY Ireland commented, "Following on from the success of the inaugural EY Data & Analytics Academy, and the recent launch of the EY Programme & Contract Management Academy, we are delighted to partner with the Department for Employment and Learning and Belfast Met in the roll out of the third EY Academy. This Academy will once again focus on developing contract and programme management skills. "This new five week Academy is designed to give participants the skills, knowledge and understanding to work in EY's new Managed Services team, based in Belfast, delivering programme and contract management services to EY clients throughout the UK and Ireland." Applications to the EY Programme & Contract Management Academy will close at noon on Friday 15th January 2016 with successful applicants starting on Monday 15th February 2016. Further information on the EY Programme & Contract Management Academy and details on how to apply can be found on the Mindmill website at: http://ey.mindmill.co.uk.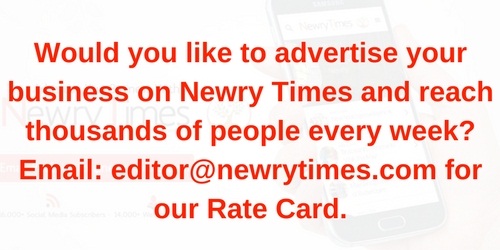 Both comments and pings are currently closed.