Handy new shower card helps to catch breast cancer early
Posted by
Newry Times News
info@newrytimes.com
Monday, November 16th, 2015
Community
A handy new shower card which shows women what signs to look out for when it comes to spotting possible breast cancer has been launched by the Public Health Agency (PHA) and breast cancer charity Pretty 'n' Pink.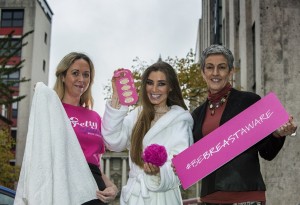 The waterproof card, which is designed to be kept in the bathroom or bedroom as a reminder to check your breasts regularly, carries top tips and images highlighting key symptoms. Dr Miriam McCarthy, Consultant in Public Health at the PHA, said, "Breast cancer is the most common type of cancer in women in Northern Ireland, but it is also one of the most treatable, particularly when detected early. "Many cases of breast cancer are found by women noticing an unusual change, taking the initiative and visiting their doctor without delay. The earlier breast cancer is found, the better the chance of curing it – so it's important to know what to look out for and to make regular checks. "While most people may know to look out for a lump, there are other changes that could point towards breast cancer, so it is vital that everyone is aware of them, as it could save their life," she explained. "You can become familiar with your breasts by looking at, and feeling them in a way that is best for you, for example in the bath, shower, or when dressing. It is important to feel all parts of your breasts, including your nipples and in and around your armpits. Dr  McCarthy added, "These handy shower cards not only provide the key information every woman needs to know, but also act as a reminder to undertake a check regularly."
Common symptoms to look out for include:
Appearance:
• A change in size or outline of either breast, especially those caused by arm movement; • Any puckering, dimpling or redness of the skin; • Veins that stand out more than usual.
Feelings:
• Pain or discomfort in one part of either breast or in your armpit, particularly if new and persistent.
Lumps:
• Any lumps or thickening in either breast that feels different from the other breast; • Any swelling or lumps under your armpit or around your collarbone.
Nipple change:
• A nipple that has become pulled in, changed shape or shows signs of any discharge, bleeding, rash or crusted, flaky skin. Cards can be obtained free of charge by contacting Pretty 'n' Pink on (028) 9051 7043, or by logging onto the website at www.prettynpink.org.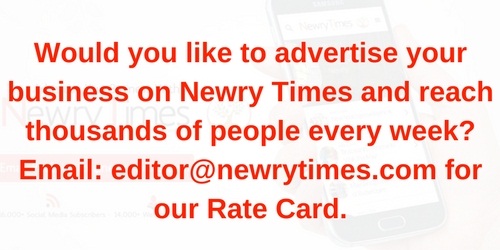 Both comments and pings are currently closed.