ONUS Awards in Newry
Posted by
Newry Times News
info@newrytimes.com
Tuesday, November 10th, 2015
Community
Newry, Mourne and Down District Council hosted the 6th Annual ONUS Awards Ceremony recently.
The Awards are given to organisations who have demonstrated their commitment to supporting anyone affected by domestic violence or abuse. Newry, Mourne and Down District Council themselves accepted an Award, and are encouraging others in the district to support the initiative. Speaking at the event, Newry, Mourne and Down District Council Vice Chairperson Councillor Gillian Fitzpatrick said, "Domestic Violence is a complex social issue, the effects of which can be traumatic and often devastating for the victim, their children and their families. "Raising public awareness of the impact of domestic violence is essential if we want to reach a better situation for all members of our society. It is something all members of society should be concerned about and play a role in ending." Justice Minister, David Ford said, "As we know domestic violence and abuse permeates all sections of society and it is essential that victims of this dreadful crime are provided with support and protection. This evening amongst other awards we will be presenting awards for safe school, safe village and towns and safe church. "It is clear therefore that you are making robust efforts to tackle and address domestic violence and abuse for everyone in our society, from the young to the old. While everyone has a responsibility to recognise and help address incidents of domestic violence and abuse, the onus sits firstly with Government. As Minister of Justice I will continue to address these issues." Assistant Chief Constable, PSNI, "Receiving this award is a massive honour and privilege for the Police Service of Northern Ireland. It reflects our commitment to work tirelessly with partners to progress new ways to help and support those who experience domestic abuse. "The development of the Safe Place initiative amongst various organisations, both statutory and voluntary, is an indication of a growing awareness that we must do everything we can to help victims of domestic abuse. He added, "We all recognise the value of a wider, joined up approach to tackling this issue which puts the needs of victims at the centre of everything we do. Domestic abuse is quite simply unacceptable and no-one has the right to inflict this type of misery on another human being." Anyone dealing with domestic violence can access support by calling the Free phone 24hr Domestic and Sexual Violence Helpline on 0808 802 1414. Open to all women and men affected by domestic and sexual violence. Safe Place resources also provide contact information for PSNI, Victim Support and Childline.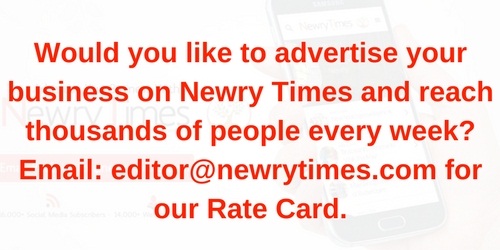 Both comments and pings are currently closed.