Concern over Newry & Mourne Mayoral status
Posted by
Newry Times News
info@newrytimes.com
Tuesday, November 10th, 2015
Community
,
Politics
SDLP Group Leader Colin McGrath has said he cannot understand why Sinn Fein would deny the people of Newry, Mourne & Down Council a Mayor.
Following a recent council meeting, Cllr McGrath said, "The civic position of Mayor is internationally recognised, be you in America, Asia, Australia, Europe or Africa. "People know what the term means, appreciate that the person is a figurehead for an area and understand that they are approachable on tourism, economic and cultural matters within an area. For Sinn Fein to water this position down to Chairman and prevent the people of Newry, Mourne & Down from having a Mayor is confusing. "There have been extensive discussions in council to iron out the finer details, and broad agreement amongst the bigger parties that we would not incorporate the term 'borough' into our title, that we will not appoint Aldermen and we won't be purchasing any ceremonial robes. "The only impact this decision would have is to enable us to legitimately have the position of Mayor," McGrath insists. "This also represents a u-turn of sorts as Sinn Fein had no issue last year when the council proposed and seconded and agreed the minutes of the committee which made this decision – with a Sinn Fein councillor proposing and another seconding the minutes. "This is political point scoring at a particularly amateurish level. No one in Newry, Mourne & Down Council area thinks that by adopting 'borough' status to provide a Mayor is in any way enhancing their support for the monarchy. "At a time when Sinn Fein holds the position of Mayor in Derry, Belfast and Cork it makes this move deeply hypocritical. He added, "Having a Mayor makes sound economic and governance sense and for Sinn Fein to prevent this shows how sometimes their principles prevent them for doing what is right for the community – a very dangerous place for a political party to be in."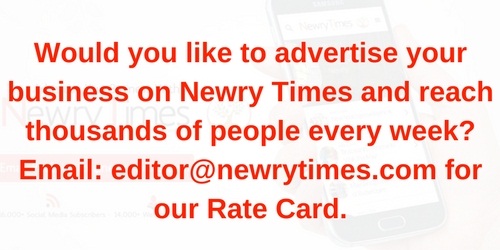 Both comments and pings are currently closed.