Major changes in AccessNI processes
Posted by
Newry Times News
info@newrytimes.com
Tuesday, November 3rd, 2015
Community
,
Politics
Justice Minister David Ford has outlined major changes in the way that AccessNI processes applications.
The changes are effective from 2nd November 2015 and have been introduced following the enactment of the Justice Act (NI) 2015. David Ford said, "We are constantly looking at how we can modernise the delivery of Government services. In April, I introduced changes to allow members of the public to apply for their AccessNI checks on-line. Almost 90% of applicants now do so and in many cases they are receiving their certificates within a few days. "This has transformed the AccessNI service. From 2 November, I am making further significant changes which will provide additional safeguards for those applying for AccessNI checks and ensure that the service is compliant with modern human rights requirements." Outlining the main changes the Minister said, "AccessNI will no longer provide a copy of certificates for standard and enhanced checks to the employer. Only the applicant will receive a copy. "The employer will only be able to see any information disclosed if the applicant wishes to continue with the recruitment process and shows their certificate to the employer. "In addition, where police information, other than criminal record information, is disclosed on the certificate, an individual can appeal to an Independent Monitor to review the information. The applicant may seek a review if they believe the information is not relevant to the job they hope to do, or should not have been disclosed. "The Independent Monitor has undertaken a similar role in England and Wales for the past three years and is well experienced in these matters having considered police information in hundreds of certificates in that jurisdiction." Ford also announced added protection for young people who may have to obtain AccessNI checks. "I am raising the minimum age for application for a standard or enhanced check to 16 years of age. "The only exceptions to this are where an individual is seeking to be registered as a child-minder or to adopt or foster a child and other family members need to be checked to ensure they pose no risk to the children who will be placed in the applicant's care. In addition, statutory guidance has been introduced for chief officers of police. "This guidance requires chief officers to give particular consideration to cases involving the release of information in an enhanced AccessNI check about a time when an applicant was under 18 years of age." The Minister added, "While I am introducing these changes to provide important protections for applicants, I will continue to ensure that vulnerable groups are protected. "AccessNI checks are a key part of the safeguarding regime and relevant criminal record and other important information on individuals will always be disclosed where it is right to do so."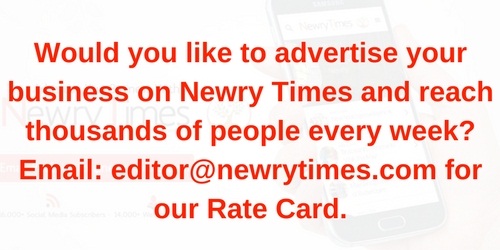 Both comments and pings are currently closed.