World Stroke Day 2015: Reduce your risk of stroke
Posted by
Newry Times News
info@newrytimes.com
Thursday, October 29th, 2015
Community
Today is World Stroke Day and the Public Health Agency (PHA) is urging people to take simple steps to reduce their chances of having a stroke.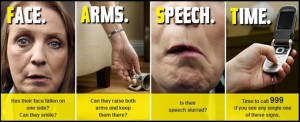 A stroke can strike at any time and everyone can reduce their risk of stroke and think FAST if they see the symptoms.
Top tips:
• Know and manage your personal risk factors such as high blood pressure, diabetes, and high blood cholesterol; • Exercise regularly and maintain a healthy weight; • Reduce alcohol consumption; and • Stop smoking.
Dr Brid Farrell, Consultant in Service Development and Screening at the PHA, said, "Stroke is an attack on the brain which affects approximately 3,000 people in Northern Ireland each year and can result in death and disability for the affected individual.
"It happens when the blood supply to part of the brain is cut off and brain cells are damaged or die. Your chances of having a stroke reduce if you understand the risks and take action to prevent a stroke happening.
"However, if the worst does happen and someone has a stroke, knowing the signs and symptoms and acting FAST can improve the chances of survival and reduce the level of disability that results from a stroke.
"It is vital that anyone who has a stroke is assessed medically as quickly as possible. Dialling 999 for an ambulance and getting to hospital without delay can make a big difference to the damage caused by stroke," she added.
The PHA's FAST campaign, first launched in 2011, raises public awareness of the signs and symptoms of stroke and actions and will run again in November. It provides an easy to remember process of what to do if you think someone is having a stroke and encourages people to act FAST:
• Face – Has their face fallen on one side? Can they smile? • Arms – Can they raise both arms and keep them there? • Speech – Is their speech slurred? • Time – Time to call 999 if you see any single one of these signs.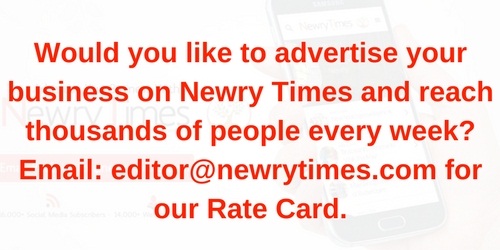 Both comments and pings are currently closed.