South Down farmers attend 'Farm 2020' event
Posted by
Newry Times News
info@newrytimes.com
Tuesday, September 22nd, 2015
Politics
South Down farmers gathered in the Burrendale Hotel, Newcastle recently for an event titled 'Farming 2020' hosted by local SDLP MLA Seán Rogers.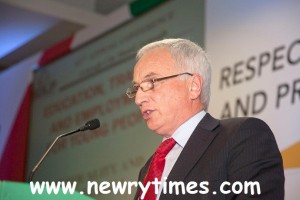 Chaired by SDLP's Councillor Seamus Doyle the group of over eighty local farmers engaged with a panel of Industry leaders which included, M.E.P. Mairead McGuinness, Margaret Ritchie M.P., Joe Byrne MLA (Vice Chair of the Assembly's Agriculture Committee), Wesley Aston (Ulster farmers Union), Michael Clarke (NIAPA) William Taylor (Farmers for Action) . Having arrived direct from Brussels, guest speaker Mairead McGuinness MEP opened her address by acknowledging that the current crisis on migration is placing significant pressure on budgets and debates within Parliament. The MEP then explained to the farmers present how the Global markets are having a direct impact on the value of produce with certain markets remaining closed to trade. Ms McGuinness explained how previous reviews on CAP reform looked at 'redistribution' but the focus must now shift to looking closer at the markets and market management. "Focus on the food supply chain needs to deepen, competition laws need consideration". Alluding to the fact that two or three major retailers can control a market the MEP suggested it would not happen in any other industry. "From an Irish perspective there continues to be a real appreciation that Agriculture is a huge part of our economy and a vital part of our rural communities." In this context the MEP explained how being a part of the European Union has afforded Ireland access to markets that would be unthinkable outside membership. Margaret Ritchie MP echoed Mairead McGuinness' pro-European stance. The MP for South Down attributed much of the success of production in the South of Ireland to the 2020 strategy adopted by the Irish Government. In contrast she said, "the strategy in the North is not as farseeing as required. Given that the ROI are currently developing their Strategy for the Agri-Food Sector up to 2025, I would propose, as both a member of the Environment, Food and Rural Affairs Committee in Westminster, and a member of the Joint Committee on the Implementation of the Good Friday Agreement in the Oireachtas, a Committee that has as one of its roles North-South Co-Operation across Sectoral Areas – including Agriculture and the economy, that we should establish a formal relationship between the committees of both Houses and industry reps, a formal relationship involving the Assembly's agriculture committee, that will look specifically at the Island Agi-food economy and how real economic benefit can be brought to all on the island." Speaking after the event SDLP 's Sean Rogers said, "The number of attendees and level of debate achieved was impressive. Like any good meeting it enabled people to not only express their views and perspectives but provided a platform to hear, question and understand others. The MLA added, "I am confident positive action will follow this engaging debate."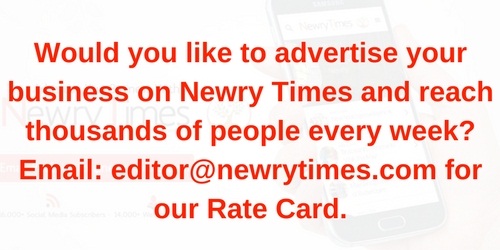 Both comments and pings are currently closed.