Letters to the Editor, 'Sectarian marches set for Newry'
Dear Editor,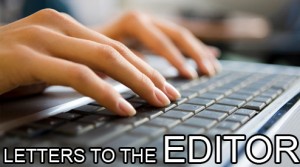 Within the next week residents in Newry and the surrounding area are going to be subjected to numerous sectarian marches.
A total of nine sectarian parades are listed to take place in Newry between 11th July – 14th July. Each of these parade routes include some of the busiest streets in the centre of Newry.
In fact if we include the return leg of the parades, which take place several hours later, it could be argued that there are actually at least twelve sectarian parades taking place in the space of four days.
As per usual severe disruption is expected as a direct result of these parades with local residents, motorists, shoppers and businesses being effected.
There are at least 12 sectarian marches due to take place in the Newry area within the next week, all in the space of just four days.
This is a worrying development and many local residents are becoming increasingly frustrated at the disruption and inconvenience caused, not to mention they have to endure the spectacle of triumphalist bigots dancing around the streets of Newry.
These are clearly coat-trailing exercises and the decent people of Newry have had enough. No doubt the British police [PSNI] accompanied by their notorious TSG units will facilitate the bigots and saturate the streets in the town centre for each of these marches, thus causing traffic disruption throughout Newry. Many local residents will also be unable to, or will be too intimidated to, venture outside their homes.
The organisers of these marches, along with unionist representatives, constantly tell us that these are "fun filled events" with a "festival atmosphere" which take place to express "culture".
The reality is that the organisations which take part, such as the Orange Order, are founded on bigotry and hatred. It was just a few months ago that unionist thugs in band uniforms attacked a local resident's car causing damage and fear to the victims. That particular incident was reported in the local media.
It's also no coincidence that just last week the éirígí republican memorial, situated at the Egyptian Arch, was targeted in a sectarian attack in an attempt to heighten tensions. In this sinister incident the initials of a Loyalist death squad the "UVF" was spray painted on the memorial.
The scourge of sectarianism has no place in today's society. These unwanted parades should be stopped indefinitely and the good people of Newry should be allowed to go about their daily business without being subjected to a hate filled display of bigotry year in and year out.
Stephen Murney – éirígí Newry
Short URL: https://newrytimes.com/?p=51765
Posted by
Newry Times News
on Jul 7 2015. Filed under
Community
,
Letters to the Editor
,
Politics
. You can follow any responses to this entry through the
RSS 2.0
. You can leave a response or trackback to this entry