Minors back on track: Rostrevor 4-15 – 0-10 An Riocht
Posted by
Newry Times News
info@newrytimes.com
Thursday, June 25th, 2015
Community
,
Sport
DOWN MINOR ACFL DIVISION ONE ROSTREVOR 4-15 – 0-10 AN RIOCHT
By Kieran McNally Early goals from Aaron Fearon and Peter Magee set Rostrevor on their way, as they returned to winning ways with a comfortable win over An Riocht at Pettit Park on Tuesday evening. The Reds responded to their first defeat of the campaign by sweeping the visiting 'Kingdom aside with a dominant display; once more announcing their intentions for the rest of the season. This result edges Rostrevor closer to a potential league semi-final; with the start of championship also on the horizon, but there is plenty to be played with Kieran Mooney, Eamon Devlin and co. sure to keep the lads firmly focused on each game. Conor Owens was in superb form on his return to action; having missed the Burren clash, with the three opening scores coming from the Rostrevor forward. Owens fisted two with an accurate kick from the left side ensuring an early three-point lead. Andrew Harper responded for the visitors, before Aaron Fearon and Conor Clarke traded individual points to leave Rostrevor with a 0-4 to 0-2 lead by the 10th minute. However, the young Reds soon clicked firmly into gear with a brace of goals arriving before the end of the first quarter. Aaron Fearon's low finish was swiftly followed with a biting move on the left wing being finished by Peter Magee. That salvo remained largely intact for the remainder of the contest with the two sides trading four points each in the minutes prior to half-time to grant the Reds an eight-point interval lead. Aaron Fearon, Mark Doyle, Conor Owens and Peter Magee were the scorers in red with Deaglan Morgan, Ronan Campbell, Mark Rooney and Conor Clarke keeping the Kingdom in touch.
HALF TIME – ROSTREVOR MINORS 2-08 – 0-06 AN RIOCHT
Ryan Caulfield extended the lead upon his second-half introduction, but An Riocht were keen to restart with promise on the scoreboard and Paddy McComiskey and Ronan Campbell both found the target in the early stages, as the visitors battled on. Despite this, Rostrevor were always a threat and their impressive running and support play was; at times, impossible to withstand. As a result, chances were always forthcoming and Conor Owens raced inside to finish the Reds' third goal to the net and effectively end the contest on 34 minutes. Andrew Harper responded with a left footed point, but there was further trouble ahead for An Riocht, as Peter Magee surged through to drive in another goal to put Rostrevor into a 4-9 to 0-9 lead. Ronan Campbell's free was the sole reply to Magee's goal, as the Reds' fitness and ruthless touch saw them reel off unanswered scores in the final quarter to saunter to a heavy victory. Aaron Fearon made further impressions on the scoreboard with two quick points with Peter Magee's effort from range stretching the Rostrevor lead. James Donaghy tagged on points either end of another Conor Owens score, as the Reds' finished up as seventeen-point victors. In truth, the goals were the killer for the Kingdom with Rostrevor showing no mercy in taking any chance of going for the net when it presented. The Reds will face An Riocht again in the championship group in the coming weeks, with the visit to Newry Shamrocks for Sunday's rearranged fixture providing another championship rehearsal.
ROSTREVOR TEAM
(13 a-side): Aidan Magee, Cormac McGrath, Chris Killen, Peter Magee (2-2), Conall Gordon, James Donaghy (0-2), James Rice, Blain McGrath, Mark Doyle (0-1), Joseph Morgan, Conor Owens (1-5), Aaron Fearon (1-4) and Fearghal Murphy. Subs used; Ryan Caulfield (0-1), Michael McNally, Ardghal McMahon and Tomas Gordon.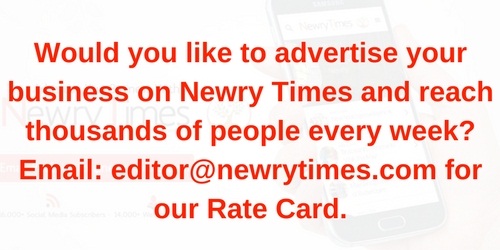 Both comments and pings are currently closed.