Sinn Fein express concerns over Bessbrook Parade
Posted by
Newry Times News
marketing.newrytimes@gmail.com
Friday, June 19th, 2015
Community
,
Politics
Sinn Fein MP Mickey Brady and party colleague Councillor Roisin Mulgrew met with the Parades Commission recently to discuss a number of concerns brought to them by Bessbrook residents regarding the upcoming parade on Monday 13th July.
Speaking to Newry Times, Brady said, "There were a number of concerns expressed by residents, particularly by those living along the route of the parade and chief among them was the fact that not only had there had been no consultation between the parade organisers and the community but people haven't even been told to what extent the parade will impact on their lives and businesses. "The organisers intend on bringing a huge number of people into the area but residents haven't been given any information on how they intend to deal with issues like parking, access to local amenities, traffic control, road closures, emergency services access etc. "This is a particularly important issue for carers who may need to access multiple parts of the area multiple times a day," he added. Councillor Roisin Mulgrew said some residents had also questioned the rationale of some aspects of the route. "A number of residents came to us quite concerned that the parade will be returning from the field and going past the Orange Hall before dispersing in a residential area," she said. "Surely the sensible thing to do would be to end the parade at the Orange Hall and disperse there rather causing further disruption in a residential area. There are 75 proposed bands and a total of around 15,000 people taking part. "That's a huge number of people to bring into what is a relatively small area and I simply cannot see the sense in bringing all those people back into a residential area when the hall would be a perfectly reasonable place to disperse. "It's also worth remember that the demographics of the area have changed over the past number of years and the construction of several new housing developments means a large number of people will effectively be hemmed into their homes for the duration of the parade or even longer if there isn't a definite plan in place for returning the area to normality once the parade ends. Mulgrew added, "Thankfully the commission listened to all our concerns and we look forward to further dialogue on this issue so that a peaceful day can be had by the entire community."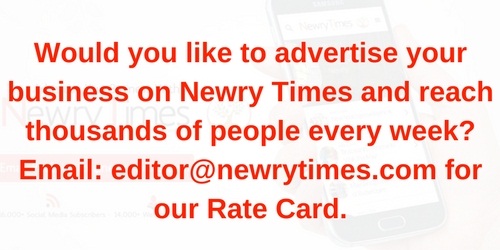 Both comments and pings are currently closed.