Return of popular Doris Day show at Down Arts Centre
Posted by
Newry Times News
info@newrytimes.com
Tuesday, June 9th, 2015
Advertising Feature
,
Community
,
Featured Story
,
What's On
Down Arts Centre
is delighted to welcome back a celebrated local performer with her unique tribute to one of our most loved screen icons, five years after it first appeared at Down Arts Centre; Doris Day – In Song and on Screen with Brigid O'Neill will return to DAC on Saturday 13th June at 8pm.
Doris Day – In Song and on Screen with Brigid O'Neill features the enchanting voice of Brigid O'Neill and her band of top-class musicians who, together, bring alive the screen icon's best-loved songs, including Secret Love, Sentimental Journey and Love Me or Leave Me, interspersed with some favourite movie moments from classics such as Pillow Talk and Calamity Jane. A sell-out success at the Belfast Film Festival, for which it was originally created, and at venues since, this very special show has won over the hearts of audiences wherever it has played, including Down Arts Centre in 2010. When the show first came to Down Arts Centre, Brigid and band evoked the past era beautifully for a packed house. Brigid is an elegant and assured jazz vocalist, interpreting the songs with real warmth and feeling for the audience in a relaxed and understated performance. Brigid's voice and performance, her introductions to the songs, the wonderful support of the top class musicians (Rod McVey, Rod Patterson and Ivan Gilliland) and the considered selection of movie clips all combine to create a joyful evening celebrating a much-loved star.
Spice up your Friday lunchtime at Soup and a Song, hosted by Denvir's Hotel, on Friday 12 June at 1pm. This week brother and sister team Joanne Quigley and David Quigley of Newry Chamber Music will entertain you with a variety of songs, followed by a delicious bowl of soup. Joanne (violin) and David (piano) will play a selection of beautiful light summer classics, with the theme 'Summertime, and the Living is Easy' as they will open the recital with a medley from Porgy and Bess. What better way to start your weekend? Don't forget – Creating Connections, a 6-week programme of events aimed at older adults, including those at risk of isolation or with a learning disability, takes place every Wednesday morning from 10.30am – 1pm. We will be showing a variety of fun and inspiring films celebrating older people, and with tea, coffee and conversation on tap it's a great morning out! The events are free and full programme details are available at www.downartscentre.com. To purchase tickets (Soup and a Song £10 / £8; Doris Day £12 / £10) and for further information on any Down Arts Centre events, please contact the box office on 028 4461 0747 or visit www.downartscentre.com. For offers and updates, like them on Facebook (Down-Arts-Centre).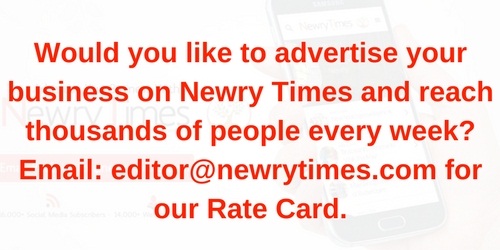 Both comments and pings are currently closed.