Rostrevor 0-10 – 2-08 Kilcoo: Low-flying magpies do enough
Posted by
Newry Times News
info@newrytimes.com
Monday, May 25th, 2015
Community
,
Sport
DOWN ACFL DIVISION ONE – MATCHDAY SIX
ROSTREVOR
0-10 – 2-08
KILCOO
By Kieran McNally Kilcoo were able to strike when it mattered most, as their fourteen men staggered to victory in front of a sizeable crowd at Pettit Park on Friday night.
Daryl Branagan's red card epitomised what was quite a hard-hitting encounter in Rostrevor, but it served as a motivation for a Kilcoo side that markedly improved after the incident; holding Rostrevor scoreless from play from that moment early in the second half. Rostrevor will be disappointed with the defeat considering that they were the better side on the balance of play, but they were nullified by a combination of tight defending, clinical finishing and merciless cynicism, on occasion, as Kilcoo ensured that they won at all costs on the night. The general level of performance from Stefan White's Reds this season has been satisfactory to say the least, but it hasn't always garnered the deserved reward. Despite providing stiff opposition to three of last year's championship semi-finalists in recent weeks, the results have fallen narrowly short and Friday's match arguably demonstrated that most, as Rostrevor retained an element of control in possession but were caught cold with sucker-punch goals at key moments. The Reds started well with points from Christopher Magee, Jonathan Parr and Caolan Mooney forging an early lead; Paul Devlin's free being the sole response. However, Kilcoo's quality and contingent of county stars ensures that they are never out of a match for any period of time and Ryan Johnston and Paul Devlin found the target to level the scores by the end of the first quarter; 0-3 to 0-3. The match was to hinge on a number of calls from Kieran Trainor in the middle with the Longstone referee having a testing hour; most of which he conducted in an adequate manner. Paul Devlin and Damian Magee were both subjected to black cards for unnecessary body charges to supporting runs within three minutes of each other, as Trainor correctly stamped his authority. Indeed, both players were having an impact for their sides with Magee arrowing Rostrevor back into the lead moments before his dismissal. Conor Fegan doubled the advantage from a grounded free in the 18th minute, but just when it seemed as though Rostrevor were going to build upon what had been an impressive influence on the contest, Ryan Johnston took the game by the scruff of the neck; striding through the centre to drive in a ruthless goal for Kilcoo. It had come largely against the run of play at that stage and Rostrevor were soon to regain the lead with Conor Fegan and an individual point from Caolan Mooney recovering a one-point lead for the Reds approaching half-time. Martin Devlin sent over from the right side to equalise for Kilcoo in first-half stoppage time, as the teams entered the break on level terms.
HALF TIME
– ROSTREVOR 0-07 – 1-04 KILCOO Tomás Mulholland added another point to his impressive collection this season upon the restart, as Rostrevor restarted with a continued urgency. Caolan Mooney's pace in the middle and attacking thirds had been causing real problems for Kilcoo and Daryl Branagan paid the price for petulance in the 32nd minute, as his vicious high forearm charge on the surging Mooney earned him an early bath and gifted Rostrevor a numerical advantage for the second-half. Conor Fegan sent over from the placed ball to give the Reds a two-point lead; 0-9 to 1-4, but from that point on it was an ultra-defensive Kilcoo that found the all-important scores. Felim McGreevy capitalised on a quick free to close the gap to a single point before a period of thirteen minutes without a score ensued. Jonathan Parr needed to stand up to Anthony Devlin's close-range shot with Christopher Magee diving to block the follow-up, but allowing for that moment, Rostrevor really should have added to their lead, as attack played defence. There was a cynicism creeping into the visitors' game and you could sense the souring of the contest in the final fifteen minutes, as Dominic McEvoy sent over a leveller before Jerome Johnston took advantage of a dubious free in the right corner of the park. It did appear that Johnston had made his decision to go down before Jarlath Farrell's expected challenge arrived. That gave Kilcoo the lead for the first time, as Rostrevor's failure to press on when on top caught up with them. Conor Laverty's performance in the second half was most telling for Kilcoo, as his razor-like sharpness and intelligent link play often set the Magpies on their way. He was integral to their match-winning second goal in the 52nd minute, as he dropped behind to collect James McClean's clever break to race clear and feed possession to Jerome Johnston who clinically buried the ball into the far corner of the net. Laverty added a score to push the Magpies into a five-point lead with Conor Fegan's free as a consolation for Rostrevor in the closing minutes. The game was littered with pullbacks thereafter, as Kilcoo set about refusing attacking opportunities to their hosts in a fragmented finale.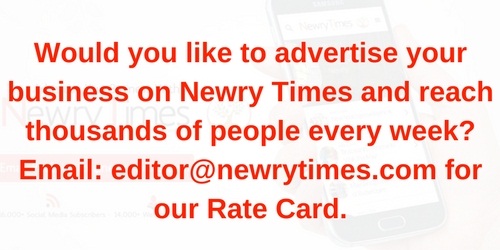 Both comments and pings are currently closed.