Walk to school for better health
Posted by
Newry Times News
info@newrytimes.com
Thursday, May 21st, 2015
Community
This week is Walk to School Week and the Public Health Agency (PHA) is encouraging parents in Northern Ireland to do the school run on foot and start to feel the benefits for both them and their children.
Colette Brolly, the PHA lead on physical activity, said, "The great thing about walking is that it is simple and easy to do. "It's something that can be built in to your everyday routine and there's no better way to get started than walking to school with your kids. "It's important that children are introduced to a culture of being active from an early age as it is something that will stay with them and benefit them throughout their lives. "Walk to School Week gives us all the opportunity to get active. Many children live within walking distance of their school, so make it a family experience and walk with your children," she continued. "It won't feel like exercise at all and you and your children will get to spend that special time together, as well as becoming more active." Being physically active is important for children. It helps to build strong bones, muscles and a healthy heart and helps develop social skills and encourages a sense of wellbeing. For better health, the Chief Medical Officer recommends that children over the age of five years need to take part in moderate to vigorous intensity activities for 60 minutes or more every day. This can be broken up into small chunks of at least 10 minutes throughout the day – it all adds up. For adults, walking at a brisk pace can make you feel good and reduce anxiety. It can help you sleep better, reduces blood pressure, and with 67% of men and 56% of women in Northern Ireland being overweight or obese, walking to school with your children can also help you manage your weight. For further information on the benefits of walking and tips and hints to get started visit www.getalifegetactive.com and www.choosetolivebetter.com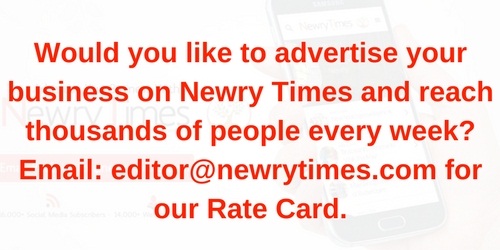 Both comments and pings are currently closed.