Letters to the Editor, 'Support 5k in memory of local woman Mary Delargy'
Posted by
Newry Times News
info@newrytimes.com
Wednesday, May 6th, 2015
Community
,
Letters to the Editor
,
What's On
Dear Editor,
My mum fought cancer three times. The first time, she was a warrior, determined to survive at all costs.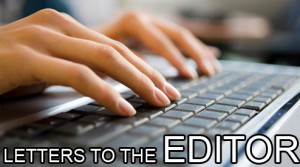 As a schoolteacher with 30 years experience in both Mayobridge and Newry, mum was well used to being in charge. She was going to take a big stick to the Big C and teach it a hard lesson. She went into battle with the same courage and spirit and sense of humour that she had shown all her life. When mum's hair started falling out because of the medication, she wasn't going to let it bother her and opted for a more aerodynamic style – the Kojac look she called it. Her heartbroken hairdresser wept as she shaved off the remaining tufts from her scalp, but mum could see the funny side of any situation, and the potential for a bit of devilment.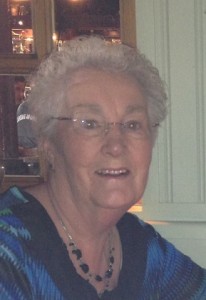 She loved nothing better than suddenly ripping off her grey wig in front of unsuspecting visitors. Seeing the shocked expression on their faces, staring at her bald head would send her into howls of laughter, the best medicine. Once, when she was late for a chemo appointment, she even did it to a police officer who pulled her over to check her speed…. Mum got the all clear, from the cancer and the cop. But when the tumours came back a second time she was angry. Losing her breast this time around bothered her even less than losing her hair all over again. What annoyed her most was the fact that she had beaten cancer, one-on-one, fair and square, and now it was coming back for more. This time, the medication really began to take its toll. The woman with endless energy and zest for life was starting to tire. But she was proud of her battle scars. She doggedly stuck with the programme, accepting the terrible side-effects of the drugs as the price of survival, and in a few months the score was Mum 2: Cancer Nil.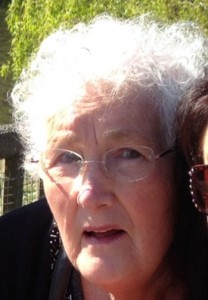 The third time, cancer meant business. It was taking no prisoners and had spread to her brain. Suddenly, the recent clumsiness and the falls all made sense. She wasn't getting old, she was just sick. Mum was never the world's greatest driver, but her new car had spent more time at the body shop than on the road in recent weeks. So now the car was out of bounds and her world was getting smaller. My mother was always a fiercely independent woman and not being able to do her own thing, on her own terms, in her own dog-mobile, was the last cruelty. Or at least we thought it was, until she began to lose her speech. It was the first time in her life that my mother, who could talk for Ireland, was struggling for words. Cancer fights dirty. Mum knew she was dying, and her last request was that she would be allowed to die in her own home – our family home that my dad, who died of cancer 22 years earlier, had built for us. It was mum's way of staying in charge, for as long as she could. We simply could not have granted mum's last wish without the support of Marie Curie nurses. I'm an experienced GP and I have worked many long, grueling shifts in A&E as a hospital doctor, but nothing prepares you for the emotionally draining, physical exhaustion of caring for your next-of-kin when they are terminally ill.
Sleep becomes a luxury, and I could only sleep when I knew mum was safely in the hands of these highly trained, compassionate nurses who leave their own families in the dead of night to help the dying. My mum was always a great believer in giving something back to the people that helped you along the way, and we all promised at the time of her death last May that we would try to give something back to the charity that helped us. So in honour of Mary Delargy – a much missed mother, sister, aunt, grandmother, friend, teacher, Newry Musical Feis secretary and all-round entertainer – we're holding a sponsored 5km walk on Sunday 17th May. We would love you to come and join us along Newry tow path on the day and/or make a donation at my JustGiving page. We would really appreciate your support.
Anne Greer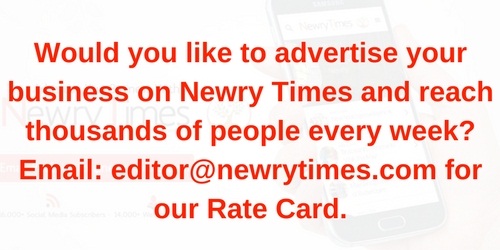 Both comments and pings are currently closed.