Council name petition set for Stormont
Posted by
Newry Times News
info@newrytimes.com
Monday, May 4th, 2015
Community
,
Politics
Sinn Fein MLAs Mickey Brady and Megan Fearon will hand a petition into the Assembly next week, 11th May, protesting against the exclusion of Gullion from the name of the new council.
The petition, along with DVDs highlighting the unique contribution to the new council's identity that south Armagh makes, were previously handed over to CEO of NMD Council, Liam Hannaway. The petition will be handed to Environment Minister Mark Durkan, whose department has responsibility for local government, and the DVD will be placed in the Assembly library. Mickey Brady will also have the opportunity to speak in the Assembly on the issue. The MLA said it is important that the area is recognised as a unique and important part of the new council. "It's simply unacceptable that south Armagh has been left out of the name of the new council," he said. "As a distinct cultural region, steeped in the history and folklore of Ireland, it forms an essential part of the identity of the new council. "The SDLP and unionist decision to block any inclusion of Gullion or South Armagh in the name of the new council was a deliberate snub to the people of the entire area. MLA Megan Fearon said the decision had caused great hurt and anger in the area. "Many local Businesses, Community & Voluntary Groups and individual residents have contacted me and my colleagues to register in the strongest terms their anger at this decision. Fearon added, "South Armagh is an area with incredible tourism potential and at a time when we are trying to raise its profile this dealt a real blow to the area."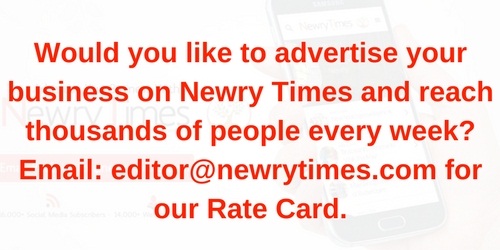 Both comments and pings are currently closed.