'Wild Tales' screening at Newry Omniplex for Project Monday
Posted by
Newry Times News
info@newrytimes.com
Friday, April 24th, 2015
Advertising Feature
,
Community
,
Featured Story
,
What's On
QFT and Omniplex Cinemas have joined forces for Project Monday, a new monthly series of film screenings.
Project Monday features a hand-picked selection of new independent and world cinema, classic reissues, and documentaries, screening simultaneously at QFT and selected Omniplex Cinemas. Susan Picken, Head of QFT, said, "We are delighted to be embarking on this exciting new partnership with Omniplex, bringing the type of films QFT is famed for to the largest multiplex cinema chain in Ireland. "With the support of Film Hub NI, Project Monday will give audiences even more choice at their local cinema," Susan added. Next up is Wild Tales, an absolutely hilarious, and at times wickedly shocking, this Oscar-nominated collection of six stand-alone stories is united by the common theme of vengeance.
Produced by Pedro Almodóvar (whose own wicked sense of humour is very much in evidence), Wild Tales neatly skewers country of origin Argentina's political corruption and bourgeois complacency with a variety of scenarios featuring road-rage drivers, shady lawyers, corrupt politicians, wronged brides and cheating husbands – all are fair game in this delirious black comedy. Beginning with a gloriously clever and funny prelude, Wild Tales fuses sharp satire with a contemporary energy to create a series of stories that take mundane real life encounters and push them to their furthest extremes.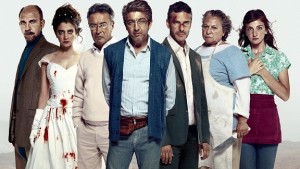 Featuring some of the biggest names in Argentine cinema (notably Ricardo Darín as a demolition expert who becomes a criminal celebrity) and a funky Latin score by Gustavo Santaolalla, Wild Tales is a blast from start to finish. Wild Tales is screening on Monday 27 April at QFT, Antrim Omniplex, Armagh Omniplex, Derry Omniplex, Kennedy Omniplex, Larne Omniplex and Newry Omniplex. Visit omniplex.ie to book online for Omniplex screenings. Book online by clicking
HERE
.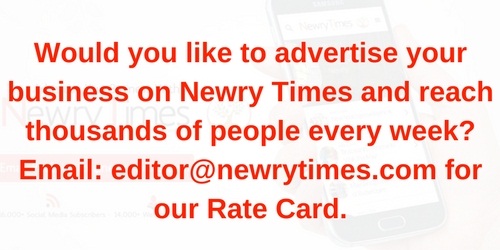 Both comments and pings are currently closed.