Letters to the Editor, 'Newry Carnbane development needs to be back on agenda ahead of elections'
Dear Editor,
In recent months we have had our Council and public disputes over a play park and the new swimming pool which are emotive issues and should not be undermined or trivialised.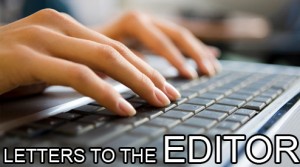 However a massive, life-changing, contentious issue of the proposed Carnbane Development dispute has gone under the media radar, much to Sinn Fein's political expediency giving their total opposition to the development.
A Sinn Fein supported court case to halt the planning decision by a SDLP Minister will be held this May.
In recent Sinn Fein election communications they have ignored not only the partially resolved swimming pool debacle but also not a mention of the Carnbane Development.
It is an issue the electorate deserve 'clarification' upon in the run up to the Westminster Elections for Newry & Armagh on May 7th (I already know the SDLP & Unionists positions) and for Sinn Fein to explain to us the reasons for their opposition for the creation of approximately 800 jobs through construction of the site and resident jobs?
The development will also build and provide much needed social housing for our District.
I have publicly vowed to hold Sinn Fein to account for their ill-judged opposition to Carnbane and its inability to support local inward investment, job creation, provision of much needed housing and new landscaping, beggars belief from a so-called 'Republican Socialist' party going against the vast consensus of the people.
Then again they have since signed up to Welfare Reform and other Austerity legislation.
It is worth pointing out that Sinn Fein's opposition to the development, stating it would affect city centre trade, when in reality there are plans to open just 'one' retail food at the development.
If Sinn Fein can accept majority rule and public opinion to rename a play park how come our democratic rights do not apply to us the majority of Armagh Road residents, not looking Republican ideology, just at better standard of life with this Carnbane Development?
In the run up to the May elections let's all of us raise as our local papers should do also, the Carnbane issue and Sinn Fein's opposition to it, because it will be after May 7th before the court ruling is known on the development and Sinn Fein's opposition to it, decided by then.
It would be such an injustice with the prevention of 800 jobs and stopping much needed housing and this not being punished at the ballot box beforehand for the party who opposed it.
John Mc Cabe – Newry
Short URL: https://newrytimes.com/?p=49630
Posted by
Newry Times News
on Mar 6 2015. Filed under
Community
,
Letters to the Editor
. You can follow any responses to this entry through the
RSS 2.0
. You can leave a response or trackback to this entry