Newry teenagers hospitalised after 'Trippy Weed' incident
Two teenagers have been hospitalised after taking 'legal highs' at Newry bus station.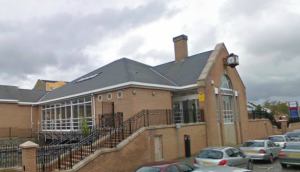 It is believed the schoolgirls took a drug known as 'Trippy Weed' and fell ill.
At approximately 6pm on 17th February in the Mill Street area of Newry, police assisted the Ambulance Service with two teenage girls, believed to be suffering from the effects of taking psychoactive substances, the PSNI explained.
Chief Inspector Davy Beck said: "Police are aware of the use of 'so called legal highs' throughout Northern Ireland. We would however, contend that the phrase 'legal high' is a misnomer. The substances are presented as being legal, but they may contain substances that are harmful to human health.
"The technical phrase is 'psychoactive substance'. There are risks involved in taking mind altering substances – whether or not they are legal. You can never be sure of exactly what a substance is, what is in it, what possible side effects it could have or what long term damage it could cause.
"The possible consequences will always outweigh any benefit you may think you will get. Our advice is simple – don't take chances. The reality is you don't know what has gone into these substances and therefore it is impossible to predict the side effects or long term health risks," he warned.
"These psychoactive substances are not tested or designed for use by humans and the long term physical and mental health effects are not known. In addition, as with any intoxicant, those under the influence of a drug are at much greater risk of injury from accident.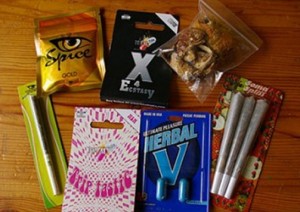 "Over recent weeks we have been proactively targeting certain areas following complaints about anti social behaviour and possible drug use. We will continue to robustly tackle these issues. I would appeal to parents to make sure that you know where your children are and who they are with!
Chief Inspector Beck added, "I would also appeal to anyone who knows where people are buying these substances from to contact us and on the non emergency number 101. If you don't want to tell us then ring Crimestoppers and tell them anonymously."
Reacting to the incident, local SDLP Councillor Kevin McAteer said, "Legal highs are very dangerous. I urge the public, particularly young people who may feel peer pressure, not to take them.
"I am glad to hear that the two girls involved are recovering from this ordeal. I believe that more should be done to tackle young people's attitudes towards legal highs, and the effects that they can have.
He added, "I urge anyone with any information on the distribution of these legal highs to inform the PSNI. We as a community need to do whatever it takes to protect our children from legal highs as this situation shows they are extremely dangerous."
Short URL: https://newrytimes.com/?p=49321
Posted by
Newry Times News
on Feb 23 2015. Filed under
Community
,
News
. You can follow any responses to this entry through the
RSS 2.0
. You can leave a response or trackback to this entry