Five ways to look after your mental wellbeing
Posted by
Newry Times News
info@newrytimes.com
Wednesday, January 28th, 2015
Community
The Promoting Wellbeing Team at the Southern Health and Social Care Trust has issued some practical tips on how to improve our sense of wellbeing.
Deirdre McParland, Mental Health Improvement Officer at the Trust, says, "We are encouraging people to try five ways to help improve mental wellbeing. "The Five Ways to Wellbeing is a simple concept from which we can all benefit. We should think of them as our '5 a day' for mental health and try to integrate them into our daily life.
1. Connect
– building connections with the people around you helps support and enrich you every day.
2. Be Active
– exercising makes you feel good. Find an activity that you enjoy and one that suits your level of mobility and fitness.
3. Take Notice
– be curious. Catch sight of the beautiful. Reflecting on your experiences will help you appreciate what matters to you.
4. Keep Learning
– try something new. Learning new things will make you more confident as well as being fun to do.
5. Give
– do something nice for a friend or a stranger. Giving can be very rewarding and can create connections with the people around you. With 1 in 4 people today experiencing mental distress during their lifetime, there's never been a better time to build the Five Ways to Wellbeing into our everyday lives. Deirdre adds, "For some people, stress, family conflict or alcohol misuse can be a real pressure. Following Christmas financial problems and money worries can add extra stress for many while others may experience loneliness and isolation. "For people who have suffered bereavement the feeling of loss and sadness can be especially poignant. The New Year period can be a difficult time for many reasons and local services offering help include: LIFELINE – 0808 808 8000. If you feel in distress or despair or are worried about someone else. This free 24 hour service can signpost individuals to appropriate local support services. Samaritans Helpline – 0845 790 9090, a listening ear for those in distress. Domestic and Sexual Violence Helpline – 0800 917 1414. Southern area Out of Hours GP – 028 3839 9201." For further information on mental health issues including useful contacts for mental and emotional wellbeing visit www.southerntrust.hscni.net/MentalHealth or click www.southerntrust.hscni.net/pdf/5WaysToWellbeing.pdf for the 5 Ways to Wellbeing leaflet.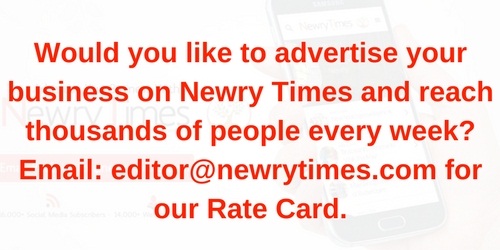 Both comments and pings are currently closed.