Hard-hitting drama launches new season at Down Arts Centre
Posted by
Newry Times News
info@newrytimes.com
Monday, January 26th, 2015
Community
,
What's On
Down Arts Centre is one of only two Northern Irish venues hosting a performance of HEROIN, a hard-hitting theatre show that traces the history of heroin addiction in Ireland, touring Ireland in early 2015.
The show comes to DAC on Saturday 31st January at 8pm. Produced by THEATREclub, HEROIN charts the social history of the drug in Dublin from the 1960s to the present day. It shows how heroin came into Dublin and details the three heroin epidemics that unfolded in the nation's capital, while successive governments insisted it wasn't happening. We all know heroin is no longer something that only happens in Dublin. The history of the drug as told in HEROIN, is being repeated in smaller towns and cities across Ireland. History is repeating itself, on your doorstep. What really lies at the heart of this story is value; how we as humans value each other. The play touches on issues of housing, society, mental health, economy and citizenship, and asks an audience to really consider what makes people take drugs in the first instance, as well as what should be done about it. Grace Dyas, an artist & activist from inner city Dublin, wrote the play, which was produced in 2010 and has been touring Ireland & Europe since. Grace says, "I wanted to make a piece that provoked a dialogue about the current status of heroin users in our society, particularly the social norm that had developed of an accepted otherness of drug users. "I was shocked to hear how many people used the term 'junkies' and how little understanding there was about the complexities of addiction. I wanted to make a piece that created empathy in a way that stopped people from using those terms without even knowing it. "I wanted to make something engaging, that wouldn't feel like a news report or a history lesson. HEROIN is a felt experience. It helps you to feel it – which is different to just knowing it, " Grace added. To purchase tickets (£12 / £10) and for further information on any Down Arts Centre events, please contact the box office on 028 4461 0747 or visit their website (www.downartscentre.com). For offers and updates, like them on Facebook (Down-Arts-Centre).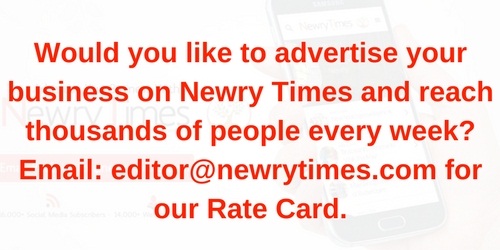 Both comments and pings are currently closed.