'Adams should back his words with deeds' – Kennedy
Posted by
Newry Times News
marketing.newrytimes@gmail.com
Monday, January 26th, 2015
Community
,
Politics
Newry & Armagh Ulster Unionist MLA Danny Kennedy has demanded that Gerry Adams back up his condemnation of those involved in fuel laundering in the Border area with deeds.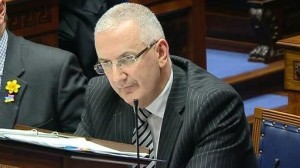 Kennedy was speaking after Gerry Adams condemned gangs involved in fuel laundering for 'causing serious environmental and health problems, putting at risk legitimate businesses and jobs'. Kennedy said, "Gerry Adams appears to be a late convert to the campaign to tackle fuel laundering and criminality in the south Armagh and Border area. I welcome his recent comments condemning gangs involved in fuel laundering but like many people I am rather sceptical about the timing of his condemnation. "Just who does Mr Adams believe is responsible for fuel laundering in south Armagh? Who does he believe is behind these gangs who have been engaged in all manner of criminality and cross-border smuggling for literally decades? "Does he think that loyalists are responsible? Or the 'securocrats'? Maybe he is ready to lay the blame at the feet of 'enemies of the peace process.' "Certainly last weekend the Sunday Independent newspaper was quite clear that the blame for fuel laundering and the resultant pollution in south Armagh and the Border area was the responsibility of the Provisional IRA. "It is well-known that Mr Adams has a poor memory. For example, he does not remember being in the IRA. Perhaps now he has forgotten the decades of criminality which IRA-led republican murder gangs inflicted on south Armagh and the Border area. "If Gerry Adams is serious about wanting to tackle criminality and wants to be taken seriously then he must know that actions speak louder than words. He will urge his party members and supporters to tell the Police all they know about illegal and criminal activity in south Armagh, particularly that of the IRA. "And he will also tell his Sinn Fein colleagues at Stormont to support the National Crime Agency being allowed to operate in Northern Ireland as it does in the rest of the United Kingdom as it combats serious and organised crime," Kennedy added.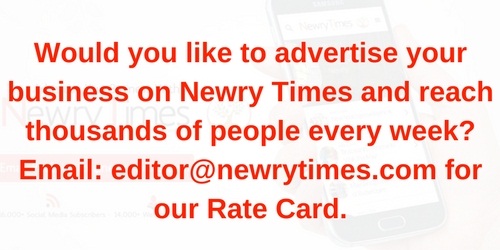 Both comments and pings are currently closed.