Trade Union Leader to speak at Newry TUC Meeting
Posted by
Newry Times News
info@newrytimes.com
Thursday, January 22nd, 2015
Community
,
Politics
,
What's On
The Stormont House Agreement will be under the spotlight at a public meeting next Monday night at Ballybot House.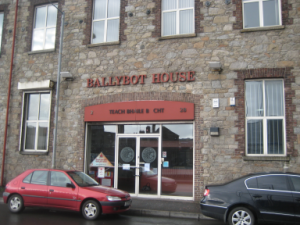 Newry & District Trades Union Council are hosting the meeting to present an alternative to the cuts. The main speaker will be Peter Bunting, Deputy General Secretary, Irish Congress of Trade Unions. Ahead of next Monday night's meeting Mr Bunting told the press the trade unions believed there was an alternative to the agenda of making cuts to public services, and that should be the road taken. "These are not just going to cause hardship, they will leave the economy stagnating as purchasing power is taken out of it," he said. He said the Stormont House Agreement meant huge cuts. He said economists working for the unions have analysed all the figures, and been unable to find the extra £2billion supposed to have made available Mr Bunting said the money available was much less. "In our opinion the only new money available to the Northern Ireland Executive is capital funding for shared and integrated education to the amount of £500 Million over a ten year period and £150 Million funding for dealing with the past," he said. "The trade unions were particularly concerned at welfare reform. That is a way of saying welfare cuts, which will hit the weakest in our society." He welcomed the announcement of a hardship fund. However, the 2015/16 Draft budget makes an allowance for a hardship fund of only £70m. "That will do very little to offset what has happened," he insisted. Mr Bunting said that the trade unions are opposed to the proposed changes to corporation tax rates. "The document from the Executive states that if any reductions are made to the rate of Corporation tax in Northern Ireland, both the direct and indirect effects of such a change will be borne by the Northern Ireland block grant. "This opens the door to unforeseen further reductions to the Northern Ireland block grant if Great Britain based companies move operations to NI for tax purposes. It could be interpreted from the documentation that if any international investor were to choose Northern Ireland over a GB destination owing to a lower rate of corporation tax, Northern Ireland would be liable for this cost." He said that already spending the economy needed in the long term was being cut. "In reality the total amount of borrowing available for investment in infrastructure will be £350m less. "We give up £700m of existing borrowing to pay for redundancies in the public sector, and only receive £350m extra borrowing to compensate for it," he added. Mr Bunting and Cara Murchan Chairperson of Newry TUC asked the people of Newry to come to the meeting, to hear the arguments, and become involved in the movement against the cuts.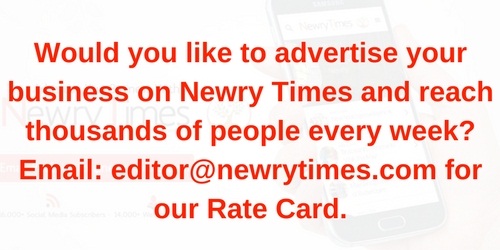 Both comments and pings are currently closed.