£1m investment creates 25 new jobs in Eddie Rockets, Newry
Posted by
Newry Times News
info@newrytimes.com
Thursday, January 22nd, 2015
Business
,
Community
Eddie Rocket's, the popular American styled diner, has announced a £1m investment and the creation of 25 new jobs with the opening of its first ever diner in Northern Ireland at The Quays Shopping Centre, Newry.
The opening marks the brands first venture in a foray of planned investments into Northern Ireland. Eddie Rockets is the country's most successful and only American-diner style eaterie. It's a favourite resting stop for diners in need of tasty gourmet hamburgers, fries, malts, shakes and more! The new diner seats 80 people and is styled with the brand's iconic vintage American dining booths, individual table jukeboxes, great food and a rockin' atmosphere, and now for the very first time, the experience is available to the people of Northern Ireland. Niall Fortune, owner of Eddie Rocket's Ireland, commented, "We've opened our first ever outlet in Newry because we found a great location in the busy and vibrant The Quays Shopping Centre, and we wanted to expand the Eddie Rockets experience and bring it to the people of Northern Ireland. "The company owned pilot diner is now up and running with all systems and procedures working smoothly and while the doors have only been open a couple of days, the diner is already busy and we've been receiving positive feedback from customers who are delighted that Eddie Rockets has finally come to Northern Ireland.
"Having invested significantly in this new diner, we are fully committed to bringing Eddie Rockets further afield and beyond Newry and are currently actively seeking to secure additional franchises in a bid to expand the Eddie Rockets brand into Northern Ireland." With the opening of the new Eddie Rocket's diner in Northern Ireland, there are now 32 Eddie Rocket's diners in operation and three Rocket's by Eddie Rockets throughout the country. As part of the brand's continued growth plans, Eddie Rocket's is looking to expand the brand, and the Rockets sub-brand (launched in December 2014), into Northern Ireland immediately in a number of locations through franchises and are seeking those interested to get in touch. By 2018, its expected that there will be 100 Eddie Rocket's and Rocket's throughout the country and Europe. Eddie Rockets is now open at The Quays Shopping Centre, Newry. For more information visit www.eddierockets.ie | @eddierocketsirl | www.facebook.com/eddierockets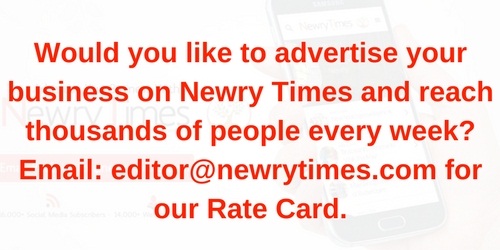 Both comments and pings are currently closed.