New tasty healthy recipes at your fingertips
Posted by
Newry Times News
info@newrytimes.com
Monday, January 19th, 2015
Community
If watching your waistline has been part of your New Year's resolution then the Public Health Agency (PHA) may be able to help with some healthy tasty recipes.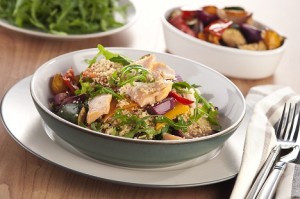 Over 30 new healthy recipes have been added to the Choose to Live Better website including succulent Greek lamb, steak burgers, Thai fishcakes, spiced beef casserole and glorious little chocolate pots. Cooking up delicious healthy meals has never been easier. Each recipe has a step-by-step guide taking you through the preparation and cooking process for the meals. Most take around 20-40 minutes to prepare and cook, for example an oriental stir fry, turkey and cranberry sliders and salmon couscous. For those days when there's a bit more time, there are some recipes that take a bit longer, including a delicious Moroccan vegetable stew and a slow-cooked Sunday roast chicken. Angela McComb, Health and Social Wellbeing Improvement Manager at the PHA, highlighted why the recipes on the website have all the ingredients for serving up great nutritious meals. "These recipes offer tasty ideas which will make meal times more interesting and are ideal for people who want to improve their diet and get on the road to a healthier lifestyle. "Our Choose to Live Better website helps people identify how they can take small practical steps to reduce their weight for the benefit of their health. "The most recent figures from the Northern Ireland Health Survey reveal that more than three out of five of us are now overweight or obese. However, many people don't even realise that they fall into this category and are putting their health at risk. "Being overweight or obese can increase your risk of developing heart disease, some cancers and type 2 diabetes and we want to help people recognise when they are overweight or obese, explain the health effects and encourage those who need to, to make small changes that will help them maintain a healthy weight. She added, "Alongside being more active, one of the best ways you can do this is by cooking food that is healthier." Choose to Live Better offers advice on measuring your waist, setting personal targets, cooking healthier food, getting more active and making healthier food swaps – picking something to eat that's healthy rather than fatty foods. Information can be found by visiting the website at www.choosetolivebetter.com The PHA on Facebook (www.facebook.com/publichealthagency) and Twitter (www.twitter.com/publichealthni) will keep you posted on the recipe of the week so follow them to keep up to date on all the healthy treats.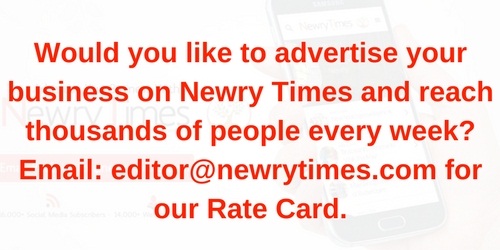 Both comments and pings are currently closed.