10 things to do in Northern Ireland this week
Posted by
Newry Times News
info@newrytimes.com
Monday, January 5th, 2015
Community
,
What's On
The Northern Ireland Tourist Board (NITB) has put together a list of 10 exciting things to do in Northern Ireland this week (January 5th – 11th).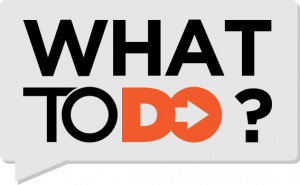 1. Irelands Showbands
– Do you come here often, Milenium Forum, Newmarket Street, Derry, January 8th. 'Do You Come Here Often' is the Showband Show that takes you back to the days of first love, winkle pickers and beehives. This year's stars include Brendan Bowyer, DJ Curtain, Philomena Begley, Brian Coll, Brendan Shine and host and compere George Jones and the Fabulous Galaxy Showband.
2. Sleeping Beauty
, Island Arts Centre, Lisburn, Co Antrim, January 7th-10th. The Lambeg Players return to the Lagan Valley Island for another hilarious and fun packed pantomime featuring all your favourite characters. Enjoy this wonderful night's entertainment for all the family, from little to big kids.
3. Learn to Ski
, Craigavon Golf and Ski, Turmoyra Lane, Lurgan, Co Armagh, January 11th. Suitable for ages 13+, this day long course is a fast track fun learning experience and helps novice skiers prepare for their first ski holiday. Once successfully completed you will be a recreational skier with the ability to use all lifts, perform controlled linked turns, control speed and direction and stop confidently.
4. Archaeology Guided Bus Tour of Castles
, Mourne Cooley Gullion, McGrath Centre, Co Down, January 10th. Join the free guided tour of Castles in the Mourne Cooley Gullion Geotourism region featuring visits to Dundrum Castle, Greencastle and Narrow Water Castle. Tour will depart from Bagenal's Castle at 9:45am and returns for 4:30pm.
5. Mother Goose
, Ardhowen Theatre, 97 Dublin Rd, Enniskillen, Co Fermanagh. Have an 'EGGcellent' time as we return to Pantoland and the world of Mother Goose, a poor penniless widow and Mother to Billy who face eviction from their home because they cannot pay the rent to the horrible Squire. However her fortunes are about to look up when a goose named Priscilla lands on her doorstop. In a surprise twist the goose lays golden eggs and mother goose finds herself the richest person in the land. But can all this new found wealth bring her happiness? Watch to find out!
6. Humpty Dumpty and the Magic Wall
, Burnavon Theatre, Burn Road, Cookstown, Co Tyrone. January 9th and 10th. Stewartstown Dramatic Society presents their traditional pantomime. The Kingdom of Estonia is happy and carefree and legend says its' happiness will continue as long as Humpty Dumpty remains locked inside a giant egg, which sits on a magic wall created by Fairy Souffle. Featuring the usual stunning costumes, sets and plenty of audience participation, it's another fantastic fun family panto for all ages.
7. Aladdin
, Grand Opera House, Great Victoria Street, Belfast, until January 18th. This year the undisputed queen-of-quick-quips, May McFettridge, celebrates her 25th year in pantoland at the Grand Opera House as she leads the cast of Aladdin in the role of Widow May Twankey. Packed with all of the traditional pantomime ingredients of comedy, stunning sets, beautiful costumes, plenty of boos and hisses and an Aladdin's cave full of surprises, Aladdin offers a world of magic, mystery and mayhem.
8. The Age of Liberty
, Ulster Museum, Botanic Gardens, Belfast, until April 19th. Step into the wardrobe of the early 1900s as women were freed from their corset and unleashed into an age of liberty. Admire beautiful fabrics and elegant embellishments of exquisite gowns with an exhibition that showcases the rich and exotic opulence of a glamorous silhouette.
9. Stars and Guests,
Limelight, Ormeau Avenue, Belfast, January 11th. Enjoy a rocking night out at the famous music venue – Limelight with the Monteal based band that debuted their album 14 years ago and have released a range of elaborate records since.
10. Crusoes Jazz & Blues Nights
, Crusoes Coffee Shop , 29a Sea Road, Castle Rock, Derry, until February 13th. Join Crusoes Coffee Shop in Castlerock for delicious food and fantastic entertainment in a host of upcoming Jazz, Blues and Folk music nights. Please note some of the events require pre-booking. For more details on these and other events click on www.discovernorthernireland.com/events, visit your local tourist information centre or log onto www.facebook.com/discovernorthernireland.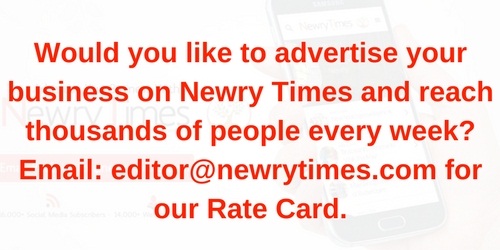 Both comments and pings are currently closed.