Make a Recycling Resolution for 2015
Posted by
Newry Times News
info@newrytimes.com
Thursday, January 1st, 2015
Community
As each year draws to a close, many people look to the New Year with a renewed sense of purpose and often make a resolution or two to help them achieve specific goals. Newry and Mourne District Council is hoping that some residents may turn their thoughts to leading a greener lifestyle, and has come up with three recycling resolutions to consider for 2015. 1.
Increase your amount of recycling
– go the extra mile and ensure that everything recyclable in your house is placed in the relevant containers for collection at the kerbside and is not just thrown into the general refuse bin. See the NMDC website for our complete guide to recycling, including the additional recycling options available at Household Recycling Centres. 2.
Reuse first-
In with the new, out with the old — Christmas often results in new household items. Old items in good condition can be reused! Drop items off at your local reuse store. You can even sell the items online. Or just start asking friends and family. You'd be surprised how quickly you can give items away for reuse. 3.
Only buy what is necessary
– When shopping, remember to only buy items you really need. Ask yourself, do you want something, or is it a necessity? And don't forget your reusable bags! Recycling Officer Tara Cunningham said, "This year, instead of watching our waist, let's watch our "waste" get less and less! I challenge our residents to make a conscious decision to reduce household waste. "It is possible to recycle more than 20 different materials at your local household recycling centre, why not check it out and see how you can change your waste ways this year." Household Recycling Centres will be open as normal after the 26th of December, apart from closing on Thursday 1st January. Residents are asked to bring all their excess waste pre-sorted for recycling to save queuing at this busy time. . For more information on how you can recycle more, you can contact the Recycling Officer on Tel: 02830313233 or email recycling@newryandmourne.gov.uk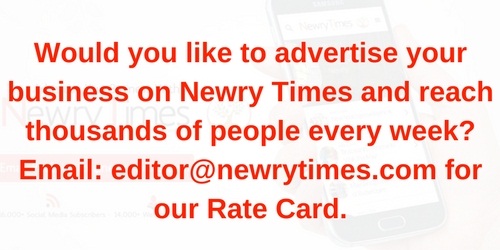 Both comments and pings are currently closed.