The Wellness Coach guide to surviving a Newry Christmas
Newry nutritional expert Lisa McManus, also known as 'The Wellness Coach' provides her tips for a Healthy and Happy Christmas.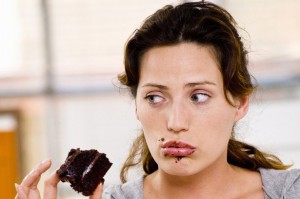 With days to go until the big man in his red suit arrives, life can get a little hectic; I am a victim of "over living" at this time of year myself.
Thankfully there are ways to at least counteract the fast pace of life and come out the other end in one piece, with some practical tips for damage limitation.
1. Water – Often people come to see me and want me to tell them some magic potion to take that will cure all their ailments, when if they follow simple advice, and stick with it they will often reap huge rewards.
Water is necessary for plump skin, for great digestive health, to relieve constipation and for concentration. "Pee Clear" is your new motto! To increase water intake at this chilly time of year it is easy to sip hot water and lemon throughout the day, increase intake of herbal teas and eat lots of soups and veggie juices, these all count towards your water intake.*
2. Sleep – This goes hand in hand with the power of increasing water intake, I encourage you to focus on getting 8 hours of solid unbroken sleep each night and watch how much better you feel, how mentally stronger you are throughout the day, how your food cravings for sugar and fat disappear and how, over time, your immune system strengthens.
For those with low immune systems, sleep is the most important weapon you have at your disposal to fight and support your body. After a poor night's sleep our white blood cell count is diminished, never underestimate the power of a good night's sleep.
At this time of year late nights are a feature in most of our schedules, try to balance one late night with a few early nights to give your body a chance to rest and recover.
3. Vitamin C – During times of stress due to poor food choices, Christmas parties, cold and flu season and stress at work trying to get things finished up before the holidays, our body's use this vitamin up in abundance.
Increase intake of Vitamin C rich foods such as oranges (I myself find I crave oranges when I am feeling run down, as my stores of this vitamin have been depleted), kiwi, strawberries and broccoli and consider a supplement of 2g a day.
Be mindful of Vitamin C "Robbers", things that use up alot of Vitamin C, such as smoking, late nights, medication, and stress.
4. Breakfast – like a king! And especially on Christmas day, trust me. The simple act of having breakfast means your body is running on fuel and not on stress.
Have a complex carbohydrate and protein based breakfast with some fruit such as poached eggs on wholegrain toast and a side of chopped oranges and strawberries.
Even if you think this will increase your calorie intake as you plan to scoff that whole selection box, you will actually end up eating less throughout the day, have better and more stable energy and be actively looking after your body and being pro active on a day that sees most eat more than double their usual calorie intake.
5. 5 a day – 3 portions of vegetable and 2 portions of fruit can easily be worked in to your daily routine, try adding berries to your morning porridge, snack on an apple with some walnuts mid morning, add a hot cup of home made soup to your usual lunch and half the rice or potatoes for dinner and increase the vegetables. It really is that simple.
6. Exercise – Your body was designed to move, so move it! Every single day! Exercise promotes the feel good hormones to be released, leaving us all in a better mood and with a clearer head.
Christmas breaks are often a great time to get well wrapped up and get outdoors, fresh air is essential to our immune system health and our skin health as at this time of year we are often couped up inside with central heating and lack of open fresh air drying out our sinuses and skin, leaving us open to virus' and bacterial infections.
7. Detox – Try not to wait until January 1st to begin this, detox your body every day by supporting your body's detox organs – the liver: start the day with a hot water and lemon to stimulate the liver, and try to eat a whole and natural diet as chemical and processed foods containing preservatives place extra demands on your liver, the skin.
Body brush your skin daily using a soft body brush from the feet upwards towards the heart to stimulate the lymphatic system; combined with increased water intake helps flush out toxins from the body, the bowels and bladder.
Both are organs of elimination, ensure you are eating a diet rich in fruits, vegetables, beans and whole grains to add fibre to the diet, as well as increasing water intake to add bulk and ensure bowel movements happen at least once a day, every day.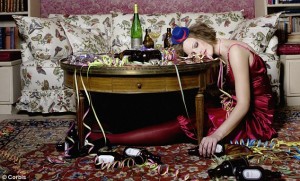 8. Alcohol – At this time of year we often feel it is a free pass to abuse our bodies, everything in moderation. Choose lighter coloured drinks to minimise your hangover and the extra effort on your liver.
Alternate drinks with a glass of water to hydrate and give your system time to process the alcohol, we really don't need as much as we think we do. The day after, if you did over indulge, at the very least steer clear of fast food venues as this is increasing the demands on your already nutrient depleted body.
Give it a helping hand, increase Vitamin C rich foods, increase water intake, get out doors and move, eat nutritious foods such as bananas (full of potassium, lost easily after a late night), eggs on wholegrain toast (to give you energy and support your liver as it does its detox thing) and get an early night to make up for lost sleep and avoid a 4 day hangover and under eye bags to rival Mary Poppins!
9. Bravo for the humble Avocado! – Never be afraid of heart healthy fats such as avocado, olive oil and seeds. Add these nutritious sources of essential fatty acids to your current diet to plump out skin, increase energy, aid in balancing hormones and help your body actually burn fat too!
10. Avoid sugar – The energy zapper, more addictive than cocaine. Limit amounts of sweet treat and choose more savoury options instead. Try this one for me – don't count calories, count sugar, and be amazed at the lessened cravings and weight loss.
*as I sip my hot water, with a slice of fresh orange, some fresh ginger, cloves and coconut oil to help me fight off a cold.
Short URL: https://newrytimes.com/?p=47777
Posted by
Newry Times News
on Dec 17 2014. Filed under
Community
,
Features
. You can follow any responses to this entry through the
RSS 2.0
. You can leave a response or trackback to this entry